If you're considering filing a personal injury lawsuit—or even if you just want to see your medical records—you have a right to request them and receive them without having to pay exorbitant fees to the doctor, hospital, or any other third-party service.
Unfortunately, there are companies out there today duping people into paying them a fee to obtain medical records. Even hospitals are likely to bill patients the maximum cost for their records, when it's often completely unnecessary.
Patients are wise to become as informed as they can, so they don't end up paying through the nose for something that's theirs to begin with, anyway.
Sometimes attorneys may need to pay for delivery of the records to expedite delivery, but for the most part, HITECH requests should be made.
Patients Have the Right to Request Electronic Medical Records
Here are the facts: The Health Insurance Portability and Accountability Act (HIPAA) of 1996 contained a privacy rule that allowed individuals the legal right to obtain copies of their medical records. Doctors and hospitals are required, under this rule, to provide individuals with records upon request.
The Health Information Technology for Economic and Clinical Health Act (HITECH Act) of 2010 also states that a patient has the right to obtain copies of their medical records in electronic format, and, if he or she so chooses, to have these records transmitted directly to another entity or person, such as an attorney.
All the patient has to do is make the request in writing, sign it, and identify the attorney to which the records will be sent.
The doctor or hospital has 30 days to respond to the request, and there are strict limits to the fees they can charge the patient. In most cases, the charge can't exceed $6.50, even if the doctor or hospital uses an outside vendor to fulfill the request.
There is an exception
If the doctor or hospital pays someone to scan and upload the records, and the amount comes to more than $6.50, the doctor or hospital must disclose these charges to the patient before sending the records.
Even then, they may charge only a reasonable cost for labor, but not costs for reviewing the request, searching for the records, or otherwise preparing them.
Finally, these federal laws preempt any state laws, so even if state law prohibits disclosure of certain health information, or even if state law allows higher charges for providing those records, healthcare professionals are still required to release those records under the rules of HIPAA and HITECH.
How Third-Party Companies Take Advantage of Patients
The law makes it clear that patients should have access to their records for minimal costs, but unfortunately, they're not always able to get them that way. The New Jersey Board of Medical Examiners, for example, allows physicians to charge $1.00 per page for a paper copy, or $100 for the copy of the entire record, whichever is less.
That means New Jersey physicians may send these charges to patients even though they're illegal under federal law. The only time physicians may charge a per-page fee is if the patient specifically requests a paper copy.
Even if the doctor has only paper records, HITECH requires that they scan them and transfer them to a CD or flash drive for the patient—thereby, creating an electronic record.
Doctors can charge only for the actual labor and supply costs.
Unfortunately, medical providers often ignore this rule, and simply run paper copies of the records, charging the patient up to a $1.00 per page or more.
Patients can also get scammed by third-party businesses that provide this service for doctors and hospitals. The doctor gets a request for records and hands it over to a third-party vendor, and that vendor then charges the patient more than what is allowed by law.
These companies can then turn around and charge patients and/or their attorneys exorbitant amounts for medical records, which again, is illegal.
Fortunately, patients and their legal representatives have a way to fight back. If you or your attorney was charged a higher rate than is allowed by law for your records, first, request that your attorney send the party a letter reminding them of the law. If that doesn't work, file a complaint with the Department of Health & Human Services' Office of Civil Rights for Health Information Privacy.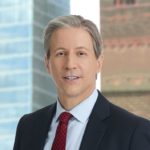 Exclusively focused on representing plaintiffs, especially in mass tort litigation, Eric Chaffin prides himself on providing unsurpassed professional legal services in pursuit of the specific goals of his clients and their families. Both his work and his cases have been featured in the national press, including on ABC's Good Morning America.