The Smithsonian Magazine reported in 2015 that "America Has a Tiger Problem and No One's Sure How to Solve It." They noted that there are more captive tigers in the U.S. than there are wild tigers on the earth, estimating about 5,000 in captivity, though even that number could be low because some big cat owners don't report what they have. Edward J. Grace of the U.S. Fish and Wildlife Service's told the magazine that he estimated the number was closer to 10,000 captive tigers, with only 350 of those held in facilities accredited by the Association of Zoos and Aquariums.
Inbreeding, small and unsanitary enclosures, and lack of sleep and exercise cause many tigers to become disabled, or at the very least, unhealthy. The International Fund for Animal Welfare (IFAW) states: "People are often not able to manage these wild animals once they're fully grown. Consequently, the animals are poorly fed, and left to spend their entire lives in cages with barely enough room to move. Not only is this inhumane, it is also a great threat to public safety."
Chaffin Luhana team member and Administrative Assistant, Misty Kirbaugh, has seen this sort of abuse and neglect first-hand through her volunteering efforts at Suzie's Pride Big Cat Sanctuary. "I have been blessed to be able to volunteer and take part in socializing and caring for the big cats," she says. "Without Suzie's Pride and the next door rescue, Tiger World and other sanctuaries, these beautiful animals would suffer from being poached, bred for sale on the black market, or kept as pets by people that do not have the means or proper education to care for these animals."
Suzie's Pride is a no-kill, no breed facility for unwanted, abused, and neglected big cats from private owners, commercial entities, zoos, and other sanctuaries. They provide the cats with a place to live out their days in a compassionate, respectful environment.
"These gorgeous and misunderstood creatures are thrown aside," Kirbaugh says. "Without people helping to educate the public on conservation, protection and caring for these big cats, they will be doomed to extinction and/or long term suffering. We need to help smaller rescues such as Suzie's Pride so that these animals have the enrichment, nutrition and enclosures they need to live comfortably."
At Kirbaugh's request, the Chaffin Luhana Foundation is donating $250 to Suzie's Pride. "I am very fortunate to be a part of Chaffin Luhana," she says, "and proud that we have places like Suzie's Pride to provide hope to these animals in need."
If you'd like to contribute as well, you can make a donation via the information listed below:
Suzie's Pride Big Cat Sanctuary
Contact: Bill and Charlotte Cook
4597 Cook Road
Rockwell, NC 28128
704-279-8713
Web: http://www.suziespride.org/
To Donate: http://www.suziespride.org/index.php/donate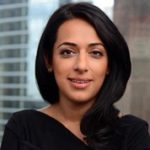 Exclusively focused on representing plaintiffs—especially in mass tort litigation—Roopal Luhana prides herself on providing unsurpassed professional legal services in pursuit of the specific goals of her clients and their families. While she handles complex cases nationwide on behalf of consumers, Ms. Luhana resides with her family in Brooklyn, New York.