The Centers for Disease Control and Prevention (CDC) states that in 2015, there were about 3,700 sudden unexpected infant deaths in the United States. These deaths occur in infants that are less than one year old, and they have no immediately obvious cause. The most common types include accidental suffocation or strangulation while in bed, and sudden infant death syndrome (SIDS).
Sudden infant death syndrome, also called "crib death," is the unexplained death of an infant during sleep. There is some research that shows the deaths may be related to certain defects in the brain that control breathing and waking up, but scientists still don't have all the answers. They do know that low birth weight and respiratory infections increase risk, as does secondhand smoke.
Doctors advise parents to take certain precautions to help keep babies safe. These include putting a baby to sleep on their back, rather than their stomach or side, and keeping the crib as bare of excess blankets or padding as possible. They also suggest offering baby a pacifier at naptime or bedtime, and having baby sleep in the parents' room up to one year of age.
Cribs for Kids was founded in 1998, and is an organization headquartered in Pittsburgh that seeks to reduce these types of unexplained infant deaths through parental education, and by providing portable cribs to families who can't afford a safe place for baby to sleep. Researchers have found that babies who sleep in the same bed with parents or siblings are at an increased risk for SIDS.
Cribs for Kids also provides free toolkits to organizations interested in collaboration. The kits include safe sleep educational brochures, parental guidelines, grant-writing materials, and more. The organization currently has more than 600 partners throughout the country.
The Chaffin Luhana Foundation admires what Cribs for Kids is doing for babies and for families, and is donating $250 in the name of team member and Intake Specialist Dana Glad.
"Cribs for Kids helps to educate and provide safer sleeping environments for babies," Glad says. "This is a branch of the SIDS Foundation, which is something very dear to my heart. When babies pass away from SIDS, parents are left without answers. The end goal is the same: to keep so many babies from dying unnecessarily and unexpectedly."
Cribs for Kids offers a webpage (www.cribsforkids.org/find-a-chapter/) where needy moms can find a partner in their area—an organization that will provide educational materials and free cribs to those who need them.
If you'd also like to help Cribs for Kids in their mission to keep more infants safe, you can make a donation via the information listed below:
Cribs for Kids
5450 Second Avenue
Pittsburgh, PA 15207
888-721-CRIB
Website: www.cribsforkids.org
To Donate: www.cribsforkids.org/donate/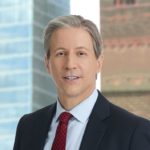 Exclusively focused on representing plaintiffs, especially in mass tort litigation, Eric Chaffin prides himself on providing unsurpassed professional legal services in pursuit of the specific goals of his clients and their families. Both his work and his cases have been featured in the national press, including on ABC's Good Morning America.