Despite a number of advances in animal and pet care, animal abuse still takes place all over the country. Cruelty and neglect occur across all social and economic boundaries, with the most common victims being dogs, cats, horses, and livestock. Based on pet-abuse.com's 2011 digest, 70 percent of abuse cases reported (and many go unreported) involved dogs.
Chaffin Luhana team member and Records Clerk, Julianne Huber, requested that the Chaffin Luhana Foundation help rescue some of those dogs by donating to the Forever Home Beagle Rescue.
"This is a no-kill rescue which is located in Pittsburgh," she says "that saves beagles from dangerous and neglectful situations and places them with foster families until they're ready to be adopted. They also raise community awareness about responsible pet ownership, and ensure their rescues are spayed/neutered, fully vaccinated, and nursed back to health. Some of their rescues face serious health issues, and donations ensure each pet receives quality veterinary care and helps each dog find their forever home."
A small rescue located in the heart of Pittsburgh, the organization saves beagles from high-kill pounds and provides any medical care needed to restore them to health. They don't have a shelter facility, but instead, transfer the dogs to foster homes where they are socialized and trained, so they are ready to be adopted by families.
On their website, the rescue provides pictures of beagles that are ready and available for adoption. They also offer referrals to dog trainers for families struggling with behavioral issues in their dogs.
The Chaffin Luhana Foundation is happy to contribute $250 to help save more beagles in the Pittsburgh area. If you'd like to contribute as well, you can make a donation via the information listed below:
Forever Home Beagle Rescue
326 Bellbrook Street
Pittsburgh, PA 15226
304-232-0233
Web: http://rescueabeagle.org/
Email: FHBRinfo@gmail.com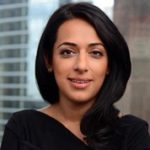 Exclusively focused on representing plaintiffs—especially in mass tort litigation—Roopal Luhana prides herself on providing unsurpassed professional legal services in pursuit of the specific goals of her clients and their families. While she handles complex cases nationwide on behalf of consumers, Ms. Luhana resides with her family in Brooklyn, New York.