Statistics from the ASPCA show that 6.5 million animals enter shelters every year. Unfortunately, it's difficult to find homes for them all, and about 1.5 million have to be euthanized. The good news is that about 3.2 million are adopted each year, and about 710,000 returned to their owners.
Pittsburgh is lucky to have the Humane Animal Rescue helping to give stray and lost animals a chance at either returning home or finding a new home. The product of two organizations merging together—the Animal Rescue League Shelter & Wildlife Center, and the Western Pennsylvania Humane Society—the shelter provides enhanced services to both domestic and wild animals alike.
"They strive to provide all aspects of care to abandoned, neglected, and injured animals," says Chaffin Luhana team member and Paralegal/Case Manager, Danielle Leppar. "They have an open-door policy that ensures no animal is ever refused shelter."
In addition to reuniting lost pets with their caregivers, the organization also works to find new families for abandoned animals, educate the community on humane care and reducing pet overpopulation, and providing care to injured, orphaned, or ill Pennsylvania wildlife. They accept any animal and don't impose time limits on how long they can stay. This policy, however, does put a strain on their financial resources.
At Leppar's request, the Chaffin Luhana Foundation is donating $250 to the Humane Animal Rescue this year, to help them continue to provide shelter for all animals. If you'd like to contribute as well, you can make a donation via the information listed below:
Humane Animal Rescue
Attn: Donations Department
6926 Hamilton Ave.
Pittsburgh, PA 15208
412-345-7300 x213
Web: https://www.humaneanimalrescue.org/
To Donate: https://www.humaneanimalrescue.org/donate/donation-information/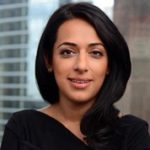 Exclusively focused on representing plaintiffs—especially in mass tort litigation—Roopal Luhana prides herself on providing unsurpassed professional legal services in pursuit of the specific goals of her clients and their families. While she handles complex cases nationwide on behalf of consumers, Ms. Luhana resides with her family in Brooklyn, New York.