An Indiana woman recently filed a new class-action lawsuit on behalf of herself and all others who took the diabetes drug, metformin.  The plaintiff claims that the drug contains dangerously high levels of N-nitrosodimethylamine (NDMA), a probable human carcinogen and that the manufacturer, Granules Pharmaceuticals, Inc., failed to warn patients and doctors about the risk.
The case was filed in the U.S. District Court for the District of New Jersey.
Plaintiff Claims Patients Who Took Metformin Now Worry About Health Risks
The plaintiff seeks to represent a class of similarly situated plaintiffs, defined as all persons in the U.S. who purchased metformin for personal use and also a subclass of people who purchased it in Indiana. She claims that Granules' manufacturing process "has caused metformin to contain dangerously high levels of NDMA."
NDMA is classified by the U.S. Environmental Protection Agency (EPA) and the International Agency for Research on Cancer (IARC) as a probable human carcinogen.  Animal studies show that exposure to the chemical can cause tumors in the liver, respiratory tract, kidneys, and blood vessels.  Though no longer commercially produced in the U.S. except for as a research chemical to induce tumors, NDMA can form as a byproduct of certain industrial processes and when other chemicals are combined.
Humans can be exposed to NDMA via tobacco smoke, chewing tobacco, certain foods (like cured meats, beer, fish, and cheese), cosmetic products, detergents, and pesticides.  The chemical can also form in the stomach during the digestion of foods containing alkylamines.
Patients never expected they might be exposed to NDMA via prescription drugs, however.  Yet in March 2020, online pharmacy Valisure notified the public that it had found high levels of NDMA in specific batches of prescription drugs containing metformin.
Valisure Discovers Unsafe Levels of NDMA in Batches of Metformin Tested
Granules has always marketed metformin as a safe and effective product.  The drug was the fourth most prescribed medication in the U.S. in 2017, with over 78.6 million prescriptions filled.
On March 2, 2020, however, online pharmacy Valisure submitted a citizen's petition to the FDA, requesting the agency recall batches of the drug from which samples tested positive for unsafe levels of NDMA.
Valisure analyzed 38 batches of metformin and found that 16 of them from 11 companies contained NDMA above the FDA's acceptable limit of 96 nanograms (ng).  Several batches contained over 10 times that limit, and there was significant variability from batch to batch, even those from a single manufacturer.
Valisure asked the FDA to recall the identified batches of metformin and to conduct examinations of these products and their manufacturing processes.  The company added that relying on pharmaceutical companies' self-reporting of analytical results "is not sufficient to protect the American pharmaceutical supply from dangerous contamination."
The plaintiff states in her complaint that considering Valisure's findings, the metformin medications purchased by her and other members of the class "are worthless, as they contain harmful levels of NDMA."  She brings counts of breach of warranties, unjust enrichment, fraudulent concealment, fraud, and conversion, and seeks compensatory, statutory, and punitive damages.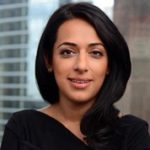 Exclusively focused on representing plaintiffs—especially in mass tort litigation—Roopal Luhana prides herself on providing unsurpassed professional legal services in pursuit of the specific goals of her clients and their families. While she handles complex cases nationwide on behalf of consumers, Ms. Luhana resides with her family in Brooklyn, New York.