A New Mexico woman recently filed a new Elite Bistro pressure cooker lawsuit in the U.S. District Court for the Central District of California. She claims that when she used it, it failed to operate as expected and caused her serious injuries.
Elite Bistro Pressure Cooker Explodes, Burns Plaintiff
According to her complaint, the plaintiff was using the cooker on October 6, 2019. While the cooker was still under pressure, she was able to rotate and open the lid. This allowed the scalding hot contents to explode out of the cooker, landing on the plaintiff and burning her arms and breasts.
She claims that as a direct result of the defendants' negligence and wrongful misconduct, she has suffered and will continue to suffer physical and emotional injuries and damages including physical and emotional pain and suffering.
She also claims to have incurred loss of full enjoyment of life and disfigurement as a result of the incident.
Plaintiff Claims Pressure Cooker's Safety Features Did Not Work As Expected
Pick Five Imports, Inc., d/b/a Maxi-Matic USA, Inc., designs, manufacturers, markets, imports, distributes, and sells a wide range of consumer kitchen products, including the Elite Bistro pressure cooker at issue in this case. The company advertises its cookers as possessing "advanced technology" that allows consumers to cook "faster and healthier."
According to the owner's manual, the cookers have a safety feature that prevents the lid from opening until all pressure is released. The plaintiff claims this assertion misleads the consumer into believing that the cooker is reasonably safe for its normal, intended use.
Indeed, when the plaintiff used the cooker, this advertised safety feature did not work as expected, as she was able to open the lid while there was still pressure in the pot. As a result, it exploded and burned her.
The plaintiff claims that the defendant knew or should have known that its cookers posed a serious safety risk to consumers. She brings counts of strict products liability, negligent products liability, and breach of warranties. She seeks general and special damages.
Other Pressure Cookers Have Also Exploded, Injuring Consumers
Many other plaintiffs have filed similar pressure cooker lawsuits concerning the Elite Bistro and others like the Instant Pot, Crock-Pot, Ninja Foodi, Tristar, and more.
The plaintiffs all bring similar claims, stating that the safety features do not work as they're expected to. They do not prevent the lid from being opened, as most of these plaintiffs were able to open the lid while the cookers were still under pressure, and thus ended up getting burned.
These types of burns can be very serious, often requiring emergency care and sometimes multiple surgeries or even amputations. They can leave patients disfigured for life.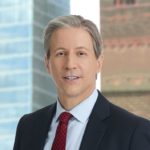 Exclusively focused on representing plaintiffs, especially in mass tort litigation, Eric Chaffin prides himself on providing unsurpassed professional legal services in pursuit of the specific goals of his clients and their families. Both his work and his cases have been featured in the national press, including on ABC's Good Morning America.