Did you know that October is National Pedestrian Safety Month?
It is now.
The U.S. Department of Transportation's National Highway Traffic Safety Administration (NHTSA) and the Federal Highway Administration recently got together to launch the first National Pedestrian Safety Month in October of this year (2021), to increase awareness about pedestrian safety.
Pedestrian Injuries and Deaths Increasing
Data shows that in 2019 alone, there were 6,205 pedestrians killed in traffic crashes in the U.S. That means on average, one pedestrian was killed every 85 minutes in a traffic crash.
Unfortunately, these deaths are increasing. Between 2015 and 2019, the overall pedestrian fatality rate increased by 27 percent. Among Black or African American people, it increased by 42 percent between 2014 and 2018.
The reality is that pedestrians are much more vulnerable on the road. If they are hit, they are far more likely to suffer from serious injuries and/or death. Older adults, African Americans, Indigenous people, and people walking in low-income communities are disproportionately represented in fatal crashes involving pedestrians.
Yet walking is part of a physically active lifestyle, and should be encouraged in communities. The Centers for Disease Control and Prevention (CDC) notes that physical activity like walking can lower the risk of heart disease, stroke, type 2 diabetes, depression, and some cancers while improving overall health.
More people walking can also lead to healthier, quieter, cleaner, and safer streets. To that end, the NHTSA and its partners are launching Pedestrian Safety Month to not only celebrate walking for all but to increase motorists' awareness of pedestrians.
Free Resources Available for Communities
As part of the new safety month, the Department of Transportation (DOT) has produced a suite of free resources for use by partners, states, local communities, and other concerned members of the public. It includes statistics on pedestrian accidents, injuries, and deaths, as well as sample social media posts and messages, infographics, suggested activities for the month, videos, and more.
The DOT suggests communities focus on the following:
Week One—Everyone is a Pedestrian: Use week one to celebrate walking with activities such as "National Walk to School Day." Focus messaging where children live and play, celebrate walking as a healthy form of transportation, and increase awareness of kids, elderly pedestrians, and persons with disabilities crossing streets.
Week Two—Safe Speeds: Increase awareness among motorists of how traveling at safe speeds can save lives and prevent serious injuries. Conduct a community speed study on a particular street, or hold a virtual forum to discuss potential solutions to speed problems in your community.
Week Three—Safe Vehicles: Focus on lifesaving technologies in vehicles such as seat belts and airbags, automatic emergency braking, forward collision warnings, and lane departure warnings. Help people learn more about these technologies.
Week Four—Safe Roads: Focus on creating a road system that is safe for people who walk. This may include implementing speed management approaches, installing street lighting, and other enhancements that increase nighttime visibility for all road users.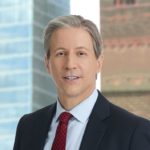 Exclusively focused on representing plaintiffs, especially in mass tort litigation, Eric Chaffin prides himself on providing unsurpassed professional legal services in pursuit of the specific goals of his clients and their families. Both his work and his cases have been featured in the national press, including on ABC's Good Morning America.