In 2016, airbag manufacturer Takata agreed to recall 35-40 million additional airbag inflators because of potential defects that could cause the airbags to explode upon deployment. It was the biggest recall in U.S. history, with the airbags ultimately linked to 19 deaths and over 400 injuries in the U.S. alone. To date, Takata airbag recalls have affected 67 million vehicles.
Now, according to Consumer Reports, the National Highway Traffic Safety Administration (NHTSA) has opened another investigation into 30 million vehicles, again because of potential Takata airbag problems.
NHTSA Looking Into Non-Recalled Takata Airbags
This time, the investigation affects more than 20 car manufacturers and vehicles manufactured between 2001 and 2019, among them vehicles from Ford, General Motors, Honda, Stellantis (the parent company of Chrysler, Dodge, Fiat, Jeep, Ram, and others), and Toyota.
The affected vehicles contain airbags that were not recalled previously. Some of these airbags were installed when the vehicles were manufactured, and others were used in prior recall repairs.
In the previously recalled airbags, the problem was that the airbag inflators contained a fuel called ammonium nitrate. Over time and with exposure to high heat and humidity, this fuel could become unstable and cause the airbags to rupture.
The airbag inflators at issue this time contain a different form of ammonium nitrate called "phase-stabilized ammonium nitrate." It comes with a desiccant (drying agent) designed to keep moisture from damaging the fuel, which the other airbag inflators did not contain.
In general, airbag inflators that contain a desiccant are considered more stable than those that don't. They prevent moisture from potentially degrading the fuel inside the inflator. But that doesn't mean they're risk-free. The NHTSA wants to determine if there may be a defect in the non-recalled front and passenger airbag inflators manufactured by Takata.
The NHTSA pointed out that as of now, this is not a recall, but simply an investigation. It is not aware of any injuries or fatalities related to these airbags, and owners do not need to take any action at this time.
NHTSA Warns Owners to Have Defective Airbags Replaced
Meanwhile, the NHTSA recommends that all vehicle owners check their vehicles for potential airbag recalls. You can input your vehicle's VIN on the NHTSA's safety issues & recalls website and receive a free report on any unaddressed recalls. You can also sign up for recall alerts about any future recalls affecting your vehicle.
Should your vehicle have a defect that needs to be repaired, call your local dealer. They are required to fix the problem for free.
The NHTSA warns that certain 2001-2003 Honda and Acura, 2006 Ford Ranger, and Mazda B-Series vehicles "are at a far higher risk for an airbag explosion that could injure or kill vehicle occupants. These vehicles can and should be repaired immediately. Do not drive these vehicles with Takata airbags unless you are going straight to a dealer to have them repaired immediately."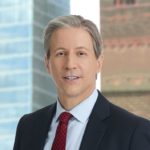 Exclusively focused on representing plaintiffs, especially in mass tort litigation, Eric Chaffin prides himself on providing unsurpassed professional legal services in pursuit of the specific goals of his clients and their families. Both his work and his cases have been featured in the national press, including on ABC's Good Morning America.