On March 2, 2020, online pharmacy Valisure announced in a press release that it had detected N-nitrosodimethylamine (NDMA)–a probable human carcinogen—in samples of prescription drug products containing metformin, a common type 2 diabetes treatment. Considering these results, the company filed a Citizen's Petition with the FDA notifying the agency of its findings and requesting recalls for the identified lots of the drug.
This is the second time Valisure has found NDMA in a commonly used medication. In June 2019, the company detected NDMA in samples of Zantac (ranitidine), an antacid drug, and later filed a Citizen's Petition with the FDA asking for the recall of all Zantac and related generic medications from the market.
Valisure Finds NDMA in Metformin
Metformin is the fourth most commonly prescribed drug in the U.S., approved to help control blood sugar levels in those with type 2 diabetes. Valisure analyzed 38 batches of the drug and found that 16 of them had NDMA levels above the FDA's acceptable limit of 96 nanograms (ng). Several had over 10 times that limit, and there was a wide variability from batch to batch, even with drugs coming from the same manufacturer.
The drugs that tested high for NDMA are made by 11 different companies, including ACI Healthcare USA, Actavis Pharma, Amneal Pharmaceuticals, Apotex Corp, Ascend Laboratories, and more. To confirm Valisure's findings, the company sent samples from one batch to Emery Pharma, an FDA registered/inspected laboratory, which analyzed three tablets and found similar results—NDMA levels many times the acceptable daily intake limit.
"Valisure's data clearly shows that NDMA contamination above FDA acceptable limits is a pervasive and scattered problem throughout the current American supply chain," the petition reads.
Valisure requested recalls for the identified batches of metformin that tested high for NDMA. The company also suggested the FDA further investigate metformin products and require chemical batch-level testing and verification of medications.
Valisure Results Differ from FDA Testing Results
On February 3, 2020, the U.S. Food and Drug Administration (FDA) posted a safety update noting that no sample of metformin tested had exceeded the acceptable daily intake for NDMA.  However, the FDA did not disclose how it selected the batches to test or explain its testing decisions.  The agency stated it would continue to monitor for the carcinogen in the medication.
Valisure acknowledged the FDA's recommended testing method for NDMA but stated that its scientists modified that technology to achieve a lower limit of detection (LOD), a lower limit of quantification (LOQ), and a wider reportable range than shown by the FDA. The company urged the FDA to revise its guidance to the industry for the analysis of NDMA in metformin, "to include methods such as those utilized by Valisure" that "are less at risk of underestimating NDMA levels."
When Valisure tested for NDMA in Zantac (ranitidine), the FDA challenged the company's results because of the testing method used to heat, which can artificially increase levels of NDMA. This time, Valisure used the FDA-recommended testing method, with its own modifications.
After the FDA confirmed higher-than-acceptable levels of NDMA in ranitidine medications, Zantac manufacturer Sanofi, as well as many generic manufacturers, recalled Zantac and ranitidine from the U.S. market. Some individuals who took the product for years and who were then diagnosed with cancer have filed lawsuits against the manufacturers. All federally filed Zantac lawsuits were recently consolidated in the Southern District of Florida for pre-trial proceedings.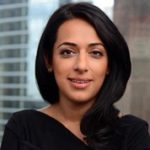 Exclusively focused on representing plaintiffs—especially in mass tort litigation—Roopal Luhana prides herself on providing unsurpassed professional legal services in pursuit of the specific goals of her clients and their families. While she handles complex cases nationwide on behalf of consumers, Ms. Luhana resides with her family in Brooklyn, New York.