The U.S. Department of Labor's Occupational Safety and Health Administration (OSHA) recently cited Dollar Tree Stores Inc. in Bethlehem, Pennsylvania, for violating exit and storage safety standards. The retailer now faces nearly $300,000 in penalties.
Dollar Tree Store Found to Have Blocked Exits, Unsecured Helium Gas Cylinders
OSHA inspectors went to the Dollar Store in Bethlehem on Sept. 5, 2019, in response to a complaint. Once there, they found the following problems:
Blocked emergency exits (blocked by sales fixtures, shopping carts, and other materials)
Unsecured compressed helium gas cylinders that were at risk of falling over behind the balloon counter and in the stockroom
Unsanitary bathrooms
Electrical panels not properly maintained
Materials stacked unsafely
As a result of these findings, OSHA cited Dollar Tree for two willful, one repeat, and two other-than-serious violations. The store has 15 business days from the receipt of the citations to comply, request an informal conference with OSHA, or contest the findings.
Other Dollar Tree stores in Illinois, Texas, Connecticut, Massachusetts, and New York have also been warned about similar problems, which is why two of the citations were for willful violations.
"Workers have a right to a safe and healthful workplace," said Principal Deputy Assistant Secretary of Labor for Occupational Safety and Health Loren Sweatt. "OSHA will continue to ensure that Dollar Tree is held accountable for their obligations under the Occupational Safety and Health Act."
The store is in the former Kmart Plaza on Route 191.
OSHA Sets Guidelines for Sanitary Restrooms, Clear Exits
OSHA has a fact sheet explaining to businesses the importance of maintaining clear exit routes. "How would you escape from your workplace in an emergency?" the fact sheet begins, highlighting the importance of keeping exits clear for both worker and customer safety.
OSHA defines an exit route as "a continuous and unobstructed path of exit travel from any point within a workplace to a place of safety." Normally, a workplace has to have at least two exit routes to allow the prompt evacuation of employees and other building occupants during an emergency. More than two exits are required for larger buildings and numbers of employees.
OSHA requires employers to keep exit routes unobstructed by materials, equipment, locked doors, or dead-end corridors, and to provide lighting adequate for employees with normal vision, as well as to keep exit doors free of decorations or signs that obscure their visibility.
OSHA also provides guidelines for employers on maintaining clean restrooms. "Employers must maintain restrooms in a sanitary condition," OSHA states, adding that restrooms must provide hot and cold running water or lukewarm water, hand soap or a similar cleansing agent, and warm air blowers or individual hand towels.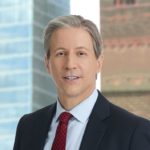 Exclusively focused on representing plaintiffs, especially in mass tort litigation, Eric Chaffin prides himself on providing unsurpassed professional legal services in pursuit of the specific goals of his clients and their families. Both his work and his cases have been featured in the national press, including on ABC's Good Morning America.