A Pennsylvania man, individually and as executor of his family member's estate, recently filed a new Zantac lawsuit in the U.S. District Court for the Southern District of Florida. He claims that his wife's intake of Zantac caused her cancer, which led to her death.
All federally filed Zantac lawsuits were consolidated in the Southern District of Florida in February 2020.
Zantac Found to Contain NDMA, A Cancer-Causing Agent
According to the complaint, the decedent started using over-the-counter Zantac in February 2015. She took it several times per week. Then on June 20, 2018, she passed away as the result of stomach cancer. The plaintiff states that her stomach cancer was caused by her ingestion of Zantac, as Zantac can contain the cancer-causing agent N-nitrosodimethylamine (NDMA).
Zantac has been on the U.S. market since 1983 when the U.S. Food and Drug Administration (FDA) approved it for the treatment of gastric ulcers, heartburn, acid indigestion, sour stomach, and other gastrointestinal conditions. In September 2019, however, the FDA warned that batches of Zantac and generic ranitidine had tested positive for the presence of NDMA, a probable human carcinogen.
NDMA belongs to a class of chemicals called nitrosamines that can form as byproducts of various industrial processes and during some types of water disinfection, and can also form in the human body as part of the digestive process. NDMA can create irreversible damage to DNA, initiating cancerous changes in cells and tissues.
Studies Link NDMA Exposure with Increased Risk of Stomach Cancer
Several animal studies have linked exposure to NDMA to cancerous tumors and gastrointestinal bleeding. In 2002, the World Health Association (WHO) reported that "ingested NDMA is absorbed rapidly and extensively…primarily from the lower intestinal tract." They added that subjects exposed to NDMA through their diet suffered from gastrointestinal hemorrhages.
In a human study of 23,000 men and women aged 40-79, for example, dietary intake of NDMA was significantly associated with an increased risk of gastrointestinal cancers, particularly rectal cancer.
The plaintiff refers to additional studies linking NDMA exposure to gastrointestinal cancers, including a 1995 epidemiological study that found a high intake of NDMA in the diet was associated with an increased risk for gastric cancer.
FDA Recalls Zantac from the Market
Online pharmacy Valisure was the first to alert the FDA to the presence of NDMA in Zantac and generic forms of ranitidine. During routine testing of products sold, the company discovered the carcinogen and notified the FDA of its findings. Valisure later submitted a citizen's petition to the FDA requesting the agency recall the affected lots.
The FDA conducted its own investigation but held back on requiring a nationwide recall of Zantac and generic ranitidine until April 1, 2020. At that time, the FDA requested the removal of all ranitidine products from the market, after independent studies revealed NDMA increased in the products with time and exposure to heat.
The plaintiff brings counts of design defect, failure to warn, negligence, breach of warranties, loss of consortium, and wrongful death. He seeks compensatory and punitive damages.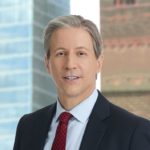 Exclusively focused on representing plaintiffs, especially in mass tort litigation, Eric Chaffin prides himself on providing unsurpassed professional legal services in pursuit of the specific goals of his clients and their families. Both his work and his cases have been featured in the national press, including on ABC's Good Morning America.