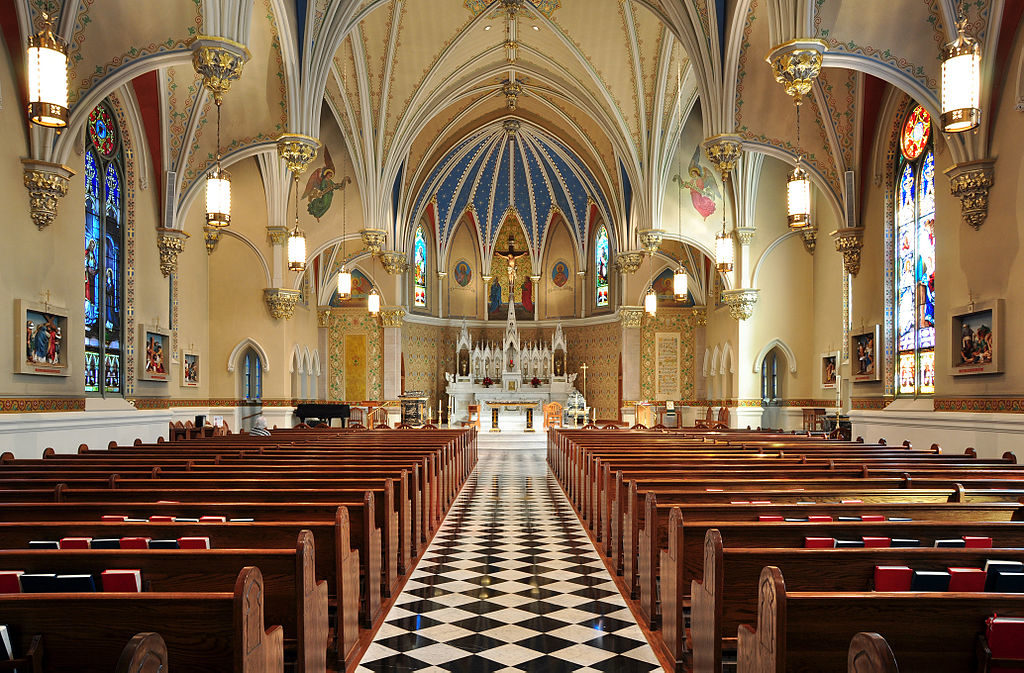 Pennsylvania lawmakers just took the first step toward passing child abuse reform that would allow victims to take legal recourse against their perpetrators. On September 24, 2018, the House voted 171-23 for a new measure that would open up a two-year window for child victims of sexual abuse to file civil lawsuits.
Ever since a Pennsylvania grand jury released a scathing report on child abuse in six of the state's Catholic dioceses last August, there have been calls for change, as Pennsylvania's current statute of limitations only allows victims to file civil lawsuits until they turn 30. Per the grand jury report, most of the individuals who were allegedly abused by predator priests are older than that now and currently have no legal recourse.
The measure goes to the Senate now, where its fate is uncertain.
Grand Jury Report Increases Awareness of Abuse in the Church
The grand jury actually recommended that the state establish this sort of window for child abuse victims, stating "we call for a 'civil window' law, which would let older victims sue the diocese for the damage inflicted on their lives when they were kids. We saw these victims; they are marked for life." They went on to say that the current law allows only 12 years to bring a claim after a child turns 18.
The grand jury also called on the Pennsylvania legislature to "stop shielding child sexual predators behind the criminal statute of limitations." Currently, victims can bring criminal cases until the age of 50, but the jury suggests getting rid of this age limit entirely. "We heard from plenty of victims who are now in their 50s, 60s, 70s, and even one who was 83 years old. We want future victims to know they will always have the force of the criminal law behind them, no matter how long they live."
The Morning Call reports that State Senator Daylin Leach (D-Montgomery)stated he wasn't sure about opening the two-year window until he read the grand jury's report. After that, he changed his mind. The law would apply to all victims of child abuse, not just those who were allegedly abused by Catholic priests.
Victims Compensation Fund Not Enough
The Catholic Church opposes the two-year window, stating that retroactive statute of limitations is unconstitutional. The Church has offered, instead, to set up a victims' compensation fund, which would be available to all victims currently barred from filing sexual abuse lawsuits. Erie Bishop Lawrence Perisco already ordered diocese lawyers to work with state legislatures on developing such a fund in late August.
But these sorts of funds typically have many rules about who will be eligible, what the payouts will be, and what proof is necessary for payouts to be approved. Victims filing civil lawsuits would likely be entitled to more just compensation, and could also have more opportunities to present their cases.
State Representative Mark Rozzi (D-Berks), who was abused himself by a priest as a boy, has dismissed the idea of a fund as just another way for the church to avoid responsibility. He also told the Morning Call that such a fund wouldn't help other survivors outside the church. "I've had so many victims call me saying, 'My predator isn't on the list,'" he said.
Exclusively focused on representing plaintiffs, especially in mass tort litigation, Eric Chaffin prides himself on providing unsurpassed professional legal services in pursuit of the specific goals of his clients and their families. Both his work and his cases have been featured in the national press, including on ABC's Good Morning America.