Following the recall of millions of Philips CPAP and Bi-PAP breathing machines, consumers continue to struggle to find replacement devices to use to treat their medical conditions. Philips has yet to offer a remedy involving either a repair or replacement, though the company stated it intended to start work on that in September 2021.
The U.S. Food and Drug Administration (FDA) stated in its "frequently asked questions (FAQ)" page that it has the "option to take enforcement action" should Philips handling of the recall fail to be "rapid or complete."
Meanwhile, hundreds of individuals have filed personal injury lawsuits against Philips, including a recent class-action complaint seeking medical monitoring damages and/or injunctive relief.
Philips Announces Plans to Start Repair and Replacement Programs in September
The FDA stated on its FAQ page that it has heard from many people using these recalled Philips devices and that it recognizes the seriousness of their concerns. As to when the machines will start to be replaced or repaired, the FDA referred to Philips' statement released on September 1, 2021, in which the company stated that it had received authorization from the FDA for "the rework of the affected first-generation DreamStation devices…"
This rework will consist of replacing the defective polyester-based polyurethane (PE-PUR) sound abatement foam—which can release toxic particles and gases into the device's pathway—with new material. Philips expects this repair to begin in September 2021.
Philips also stated that it "has already started replacing certain affected first-generation DreamStation CPAP devices in the US with DreamStation 2 CPAP devices." Philips released the new generation devices two weeks before announcing the recall of the first-generation devices, yet failed to make them available as replacements until now.
Philips added that it is initiating repair and replacement programs in other countries as well and intends to complete these and those in the U.S. "within approximately 12 months."
Philips CEO Frans van Houten stated that the company recognizes the difficulty this recall has caused patients, and that "we have significantly increased our production, service, and reword capacity" to deliver solutions as quickly as possible.
Philips Recall Left Patients Without Safe Breathing Machines
Meanwhile, for many patients, these repair and replacement programs are taking far too long to implement. Philips alerted doctors to the safety issues in April 2021, then implemented the actual recall in June 2021. Since then, people have been without their devices, and most can't wait longer for replacements. Some have experienced injuries while waiting, and others have had to use their own funds to purchase alternative solutions.
Nine plaintiffs recently banded together to file a Philips class-action lawsuit in the U.S. District Court for the Western District of Missouri. They all purchased Philips CPAP or Bi-PAP devices that were later recalled because of foam degradation and increased toxic risk.
All of the plaintiffs claim that the recall and lack of repair or replacement options left them without the appropriate treatments. They also feel anxious about how their Philips devices may have already damaged their health.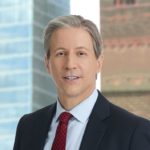 Exclusively focused on representing plaintiffs, especially in mass tort litigation, Eric Chaffin prides himself on providing unsurpassed professional legal services in pursuit of the specific goals of his clients and their families. Both his work and his cases have been featured in the national press, including on ABC's Good Morning America.