An Oregon truck driver recently filed a new Philips CPAP class-action lawsuit in the U.S. District Court for the District of Massachusetts. He claims that after Philips recalled its breathing machines, they offered no replacement, so he was left without the appropriate treatment for his sleep apnea. He seeks to represent all others similarly situated who also purchased the defective machines.
Philips Recalls Breathing Machines; Warns of Toxic Effects
In April 2021, Philips issued an urgent medical device recall, in which it warned healthcare providers that it was recalling its Dreamstation CPAP and Bi-PAP machines, along with a few of its ventilators. The company implemented the recall because of problems with the sound abatement foam.
According to the recall notice, the polyester-based polyurethane (PE-PUR) foam might degrade into particles "which may enter the device's air pathway and be ingested or inhaled by the user." It can also off-gas toxic chemicals that put users at risk. The company added that cleaning methods, such as those that employ ozone, could increase the risk of off-gassing during operation.
"These issues can result in serious injury which can be life-threatening, cause permanent impairment, and/or require medical intervention…" the company continued. At that time, Philips was aware of several complaints regarding the presence of black debris/particles within the airpath circuit and had also received reports of headache, upper respiratory irritation, cough, chest pressure, and sinus infection.
The potential risks of particle exposure include:
Skin, eye, and respiratory tract irritation
Inflammation
Headache
Asthma
Organ damage
Toxic carcinogenic effects
The potential risks of off-gassing are similar. Philips was reportedly not aware of any reports of death related to these issues.
Plaintiff Says Philips Waited Too Long to Recall Breathing Machines
The thousands of people relying on these machines to treat serious medical conditions—such as sleep apnea—were left to worry about their potential exposure to the degraded foam and its possible consequences. And they were also left without an immediate alternative machine to use.
Philips stated in its initial recall notification that it would provide information on a solution. To date, it still has not offered consumers an adequate replacement or remedy or even offered a timeline for doing so.
Instead, Philips seemed to time its recall to coincide with the launch of its next generation of products, which supposedly do not have the same foam issues. Patients may purchase these new machines, but they typically have to do so with their own funds.
The plaintiff found himself in this position. A professional truck driver diagnosed with sleep apnea, he is required to treat it with a CPAP machine. Because of the recall, he had to stop using his Philips CPAP machine and did not have a replacement available, so he had to stop driving. He also states that he suffered from atrial fibrillation because he is no longer able to get sufficient sleep without an appropriate device to help him breathe properly.
Philips reportedly knew about these risks long before it recalled the machines, as patients using them had complained about black particles in their machines for years.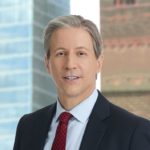 Exclusively focused on representing plaintiffs, especially in mass tort litigation, Eric Chaffin prides himself on providing unsurpassed professional legal services in pursuit of the specific goals of his clients and their families. Both his work and his cases have been featured in the national press, including on ABC's Good Morning America.