Many businesses are struggling to survive amid COVID-19 shutdown orders. For help, business owners have turned to their business interruption insurance, which many businesses purchased to cover losses caused by factors beyond their control. Unfortunately, most insurance companies are denying these claims, arguing they don't cover viral-related business losses.
In response, many business owners have filed lawsuits against their insurance companies, seeking orders confirming that their losses will be covered. These types of lawsuits have increased significantly over the past several weeks, and now plaintiffs have filed a motion with the U.S. Judicial Panel on Multidistrict Litigation (JPML) to consolidate all of these lawsuits into one court for more efficient pre-trial proceedings.
Plaintiffs Seek Consolidation of All COVID-19 Business Interruption Claims
The motion was filed on April 20, 2020, by a group of business owners who have individually filed business interruption insurance lawsuits in Pennsylvania and other locations. The plaintiffs state that in response to COVID-19, government authorities have closed non-essential businesses. They seek recovery of the losses sustained as a result of these government-mandated closures through their business interruption policies.
In the motion, the plaintiffs write: "The issue—whether business interruption insurance policies will cover losses incurred by businesses forced to shutter their business as a result of the Governmental Orders—is one of national importance and great significance to the ultimate survival of many businesses."
The plaintiffs noted that the issue is so important that the President discussed it in a press conference on April 10, 2020, stating, "[y]ou have people that have never asked for business interruption insurance [payouts] and they've been paying a lot of money fro a lot of years for the privilege of having it. And when they finally need it, the insurance company says, 'we're not going to give it.' We can't let that happen."
The plaintiffs seek to transfer all the federally filed COVID-19-related business interruption insurance claims into one court. They state a preference for the Eastern District of Pennsylvania.
States Considering Legislation to Compel Insurance Companies to Cover Losses
At the time of the motion filing, nine additional actions were seeking similar relief filed in federal courts—two in Illinois, and one each in Florida, New York, Wisconsin, Ohio, California, Oregon, and Texas. The plaintiffs expect many more cases will follow as more insurance companies "will be looking for strained interpretations of policy language and exclusions to deny that coverage."
As businesses turn to courts for help, lawmakers are also considering legislation that may compel insurance companies to act. In recent weeks, an increasing number of legislatures have proposed bills that would force property insurers to provide coverage for losses resulting from COVID-19 regardless of the policies' exclusions.
States that are considering these types of bills include New Jersey, Ohio, Massachusetts, New York Pennsylvania, and South Carolina.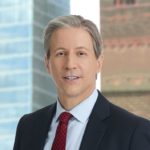 Exclusively focused on representing plaintiffs, especially in mass tort litigation, Eric Chaffin prides himself on providing unsurpassed professional legal services in pursuit of the specific goals of his clients and their families. Both his work and his cases have been featured in the national press, including on ABC's Good Morning America.