Automakers have recently recalled some Cadillac and some Ram pickups because of airbag problems. If you have either of these types of vehicles, check your VIN on the National Highway Traffic Safety Administration (NHTSA) website to see if it may be affected by one of these recalls.
FCA US Recalls Over 200,000 Ram Pickups for Airbag Problems
More than 200,000 Ram pickups are affected by this recent recall. The NHTSA acknowledged the recall on August 17, 2021. Chrysler (FCA US, LLC) is recalling certain:
2015-2020 Ram 1500 Classic vehicles
2015-2016 Ram 3500 and Ram 2500 vehicles
2016 Ram 3500 Cab Chassis with a gross vehicle weight rating less than 10,000 lbs
The problem is that the side airbag inflatable curtain inflator end cap may detach from the inflator, or the inflator sidewall may rupture. Should this happen, it could allow compressed gas to escape, resulting in an airbag explosion. The end cap or other components could be propelled into the vehicle, increasing the risk of an injury or a crash.
Dealers will inspect the airbag and replace it if necessary free of charge. The company will start mailing letters to owners on October 1, 2021, informing them of the issue. Customers can call customer service at 1-800-853-1403 for more information.
GM Recalls Over 34,000 Vehicles Because of Airbag Problems
General Motors is also recalling over 34,000 vehicles because of airbag problems. The NHTSA acknowledged the recall on August 10, 2021. The recall affects certain 2020-2022 Cadillac CT4 and CT5 vehicles.
In this case, the roof rail side-curtain airbags may not have been installed correctly, which could result in an improper airbag deployment during a crash. According to Consumer Reports, the airbags may have been twisted when installed between the two attachment points. This could increase the risk of injury to the driver and other occupants.
GM discovered that the airbags were not deploying properly in an August 2020 crash test, and opened an investigation. The company is not aware of any accidents or injuries associated with the problem.
Dealers will check both the left and right roof rail bags and reinstall them if necessary, free of charge. GM will start sending letters to notify owners of the issue on September 20, 2021. For more information, call customer service at 1-800-458-8006.
Recalls Unrelated to Takata Airbag Issues
These recalls are reportedly unrelated to the massive Takata airbag recalls that occurred over the past several years. Those airbags contained ammonium nitrate as a propellant, which was believed to be unstable and over time, to increase the risk of airbag ruptures. To date, there have been 19 deaths and more than 400 injuries in the U.S. alone related to faulty Takata airbags.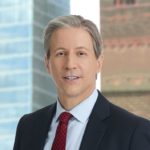 Exclusively focused on representing plaintiffs, especially in mass tort litigation, Eric Chaffin prides himself on providing unsurpassed professional legal services in pursuit of the specific goals of his clients and their families. Both his work and his cases have been featured in the national press, including on ABC's Good Morning America.