Several companies have recalled their products recently because of defects that could cause injuries. Among these are Polaris, Chrysler, Lidl, and Rocky Mountain Bicycles.
Polaris Recalls Snowmobiles Due to Fire Hazard
Polaris recently recalled about 41,200 model year 2015-2020 AXYS Trail Performance and Crossover snowmobiles. These were sold at Polaris dealers nationwide from December 2013 through April 2020 for between $7,400 and $15,100.
The fuel hoses in these vehicles may be improperly secured, which could pose a fire hazard to consumers. Polaris has received 13 reports of these hoses being improperly secured but is aware of no fires or injuries.
Consumers are advised to immediately stop using the vehicles and contact a Polaris dealer to schedule a free inspection and if needed, a free repair. Polaris reports it is notifying dealers and contacting registered owners directly. For more information, call Polaris at 800-765-2747 from 7:00 a.m. to 7:00 p.m. CT Monday through Friday or check the company's website.
Chrysler Recalls Vehicles for Airbag Problems
Chrysler recently recalled nearly one million Minivans and Sport Utility Vehicles (SUVs) because of airbag problems. According to the company, the brand emblem in the center of the steering wheel may become loose. In a crash, if the airbag deploys, the loose emblem or the securing nuts for it may become projectiles, potentially causing injury.
Chrysler is aware of at least 14 reports of injuries related to this issue. Affected vehicles include:
2008-2010 Chrysler Town and Country
2008-2010 Dodge Grand Caravan
2007-2011 Dodge Nitro
Chrysler states it will notify owners of the issue, and dealers will replace the driver's airbag cover with a redesigned cover free of charge. The recall is expected to begin on August 26, 2020. Owners may contact the company at 1-800-853-1403 (refer to recall W09).
Rocky Mountain Bicycles Recalls Bikes for Fall Hazards
Rocky Mountain Bicycles recently recalled about 1,500 non-electric alloy frame Instinct, Instinct PC, and Pipeline trail bicycles because of a serious injury hazard. The bicycle's front frame triangle can crack and cause the head tube to separate from the frame, which could cause a fall. The company has received 12 reports of front triangles cracking. There have been no reports of injuries.
The recall includes small, medium, and large size bikes with serial numbers starting with PrK17, PRK18, and PRK19-XXXXX. The serial number is located under the bottom frame bracket. Consumers are advised to stop using the recalled bikes immediately and contact Rocky Mountain at 877-744-1515 from 9:00 a.m. and 8:00 p.m. ET Monday through Friday or online for more instructions on how to receive a free replacement front triangle.
Lidl Returns Breadmakers for Electric Shock Hazard
Lidl recently recalled about 1,840 Silvercrest Bread Makers because the lid on the devices may become energized, posing an electric shock hazard. The company is aware of one incident of this happening—no injuries were reported.
The breadmakers were reportedly sold at Lidl US stores in Virginia, North Carolina, South Carolina, Maryland, Georgia, Delaware, Pennsylvania, New Jersey, and New York, as well as online from March 2018 through May 2020.
Consumers are advised to immediately unplug and stop using the bread makers and return them to the nearest Lidl store for a full refund.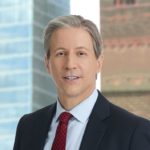 Exclusively focused on representing plaintiffs, especially in mass tort litigation, Eric Chaffin prides himself on providing unsurpassed professional legal services in pursuit of the specific goals of his clients and their families. Both his work and his cases have been featured in the national press, including on ABC's Good Morning America.