The U.S. Consumer Product Safety Commission (CPSC) reports that as of December 31, 2018 (the most recent data available), there were reports of 15,744 ATV-related fatalities occurring between 1982 and 2018. A total of 3,353 fatalities (21 percent) occurred in children under the age of 16.
Part of the problem, according to a recent study, occurs when riders are driving on paved roads and at night. Both of these situations increase the risk of a crash and the resulting injuries/fatalities.
ATVs Dangerous When Used on Paved Roads
For the study, researchers from the American Academy of Pediatrics (AAP) analyzed about 500 off-road vehicle crashes that occurred in Iowa between 2002 and 2017. They compared those crashes that happened in the daytime with those that happened at nighttime. The results showed that about one-quarter of the crashes occurred at night, and about one-third took place on roads with highway speeds.
Dr. Gary Smith, president of the Child Injury Prevention Alliance and director of the Center for Injury Research and Policy at Nationwide Children's Hospital in Columbus, Ohio, stated that ATVs were not designed for roadways: "Even the manufacturers are very quick to state that these vehicles are designed for off-road use," he told US News. "And their use on roadways is going to increase the likelihood of the operator being injured.
In May 2018, the CPSC urged riders to keep ATVs off the road. Ann Marie Buerkle, CPSC Acting Chairman, stated, "Off-road vehicles are not designed to be driven on paved surfaces, and collisions with cars and other on-road vehicles can be deadly for ATV operators."
Researchers Suggest More Consumer Education
The other factor in many of the crashes investigated was a lack of visibility. Researchers found that about 25 percent of the crashes occurred at night and that in about half of those, the driver was physically or mentally impaired, often by alcohol. In contrast, only about 11 percent of the daytime drivers were impaired.
Major injuries and fatal injuries were also more likely to occur in the dark, with 15 percent of nighttime crashes resulting in fatalities compared to 8 percent of daytime crashes. About half of the nighttime crashes resulted in major injuries, compared to 39 percent of daytime crashes.
Iowa state law does restrict the use of ATVs on roadways to occupational purposes and daylight hours, but many local jurisdictions allow recreational use on roadways with no nighttime restrictions. The researchers recommended better enforcement of local off-road vehicle safety laws as well as increased consumer education about the dangers of roadway and nighttime use.
The CPSC urges riders to always wear a helmet, refrain from driving on paved roads, and to take hands-on safety training courses to improve their knowledge of safe ATV operation.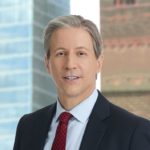 Exclusively focused on representing plaintiffs, especially in mass tort litigation, Eric Chaffin prides himself on providing unsurpassed professional legal services in pursuit of the specific goals of his clients and their families. Both his work and his cases have been featured in the national press, including on ABC's Good Morning America.