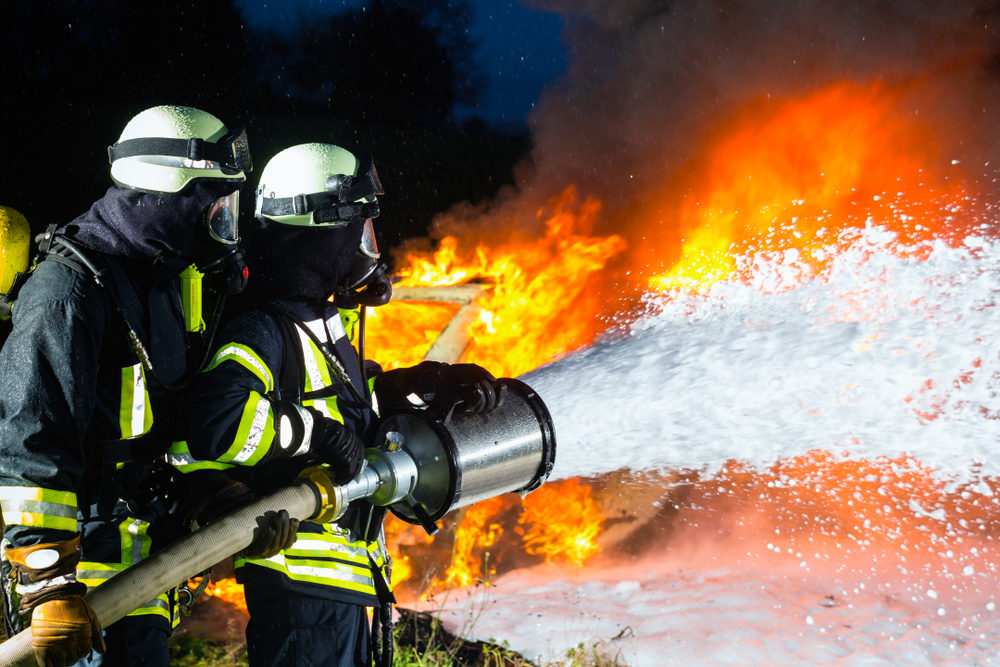 Amid growing concerns about the negative health effects of per- and polyfluoroalkyl substances (PFAS), a United States Senate committee recently passed a bill known as the "Protecting Firefighters from Adverse Substances Act (S.231)," also called the "PFAS Act."
The purpose of the act is to develop guidance for firefighters and other emergency response personnel—who regularly use firefighting foams containing PFAS—on best practices to protect them from exposure and to limit and prevent the release of PFAS into the environment.
Bill Would Require Guidance on Ways to Reduce and Eliminate Exposure to PFAS
A bipartisan group of senators introduced the bill back in March 2019, but it failed to move forward at that time. Since then, there have been many more reports of PFAS impacting groundwater, as well as an increasing number of lawsuits filed concerning exposure to PFAS-containing firefighting foams and diagnoses of cancer.
On March 17, 2021, the Senate Homeland Security and Government Affairs Committee approved the bill, which means it now moves to the full chamber. Should it be voted into law, the Federal Emergency Management Agency (FEMA), in consultation with other government agencies, would develop and publish guidance for firefighters and other emergency personnel on training, education programs, and best practices to reduce and eliminate exposure to PFAS.
The bill would also direct FEMA to create an online repository on tools and best practices for personnel to reduce, limit, and prevent the release of and exposure to PFAS.
Senators Push Government to Do More to Eliminate PFAS
A recent report from the US Government Accountability Office (GAO) showed that so far, the government has made limited progress in protecting communities and drinking water resources from exposure to PFAS. The Environmental Protection Agency (EPA) has progressed on three of the six regulatory actions laid out in a 2019 plan to address the PFAS crisis, including:
Under a new rule created by the EPA, articles containing certain PFAS as a surface coating, and carpet containing certain PFAS, can no longer be imported into the US without EPA review.
The EPA incorporated 172 PFAS into the Toxics Release Inventory in June 2020.
In March 2020, the EPA proposed a preliminary drinking water regulatory determination for two PFAS—an initial step toward regulating these chemicals in drinking water.
In a press release, U.S. Senator Gary Peters (MI) acknowledged the work that has been done, but stated the government "needs to take further action to clean up and prevent contamination from per- and polyfluoralkyl substances (PFAS)."
Peters also supported or led provisions in the 2019 national defense bill banning the Department of Defense (DOD) from purchasing firefighting foams containing PFAS. This prohibited the use of these foams in military training exercises and enhanced state cooperation with the DOD regarding clean-up due to PFAS contamination stemming from military-related activities.
PFAS a Focus of Increasing Number of Firefighting Lawsuits
PFAS are a class of heat- and stain-resistant chemicals that have been used for decades to make products ranging from nonstick cookware to some firefighting foams. Continued exposure above certain levels has been found to potentially increase the risk of various health problems, including cancer.
To help manage the growing number of firefighting foam lawsuits filed around the country, the US Judicial Panel on Multidistrict Litigation (JPML) consolidated all federally filed cases into the District of South Carolina at the end of 2018.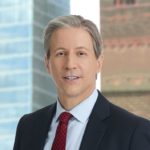 Exclusively focused on representing plaintiffs, especially in mass tort litigation, Eric Chaffin prides himself on providing unsurpassed professional legal services in pursuit of the specific goals of his clients and their families. Both his work and his cases have been featured in the national press, including on ABC's Good Morning America.