Six serious burn victims recently filed Crock-Pot Pressure Cooker lawsuits against manufacturer Sunbeam Products and its parent company, Newell Brands. The plaintiffs all state that the pressure cookers were unreasonably dangerous despite their advertised "safety features." They seek compensation to cover their medical expenses, pain and suffering, and future medical care.
Allegedly Faulty Pressure Cookers Cause Serious Burn Injuries
Complaints were filed on behalf of plaintiffs in five different states, including California, Minnesota, Missouri, North Carolina, and Oklahoma. In each case, the plaintiff alleges that the pressure cooker exploded while in use, causing severe burn injuries. Each plaintiff also alleges that the safety features advertised as helping to avoid just these types of injuries failed to work as expected.
One of the plaintiffs, for instance—a resident of Los Angeles—claims she purchased a new Crock-Pot pressure cooker in July 2018. Shortly afterward, she was using it as instructed and opened the lid without knowing that the cooker was still under pressure. The scalding hot contents exploded out onto her, resulting in serious and substantial burn injuries. She claims that the pressure cooker's safety measures were supposed to keep the lid closed while the cooker was still under pressure, but they failed to do so.
Another plaintiff from Minnesota claims she bought her pressure cooker in February 2018, and then on July 8, 2018, suffered serious burns when the pressure cooker exploded. The same thing happened to her—she was able to open the lid while the pot was still under pressure.
The other plaintiffs have similar stories of purchasing the pressure cookers, using them to cook, and then opening the lid when it was supposed to be safe, but the cooker exploding instead. One of the lawsuits was filed on behalf of a child who was burned when his grandmother was cooking with the Crock-Pot Pressure Cooker.
Safety Feature Did Not Work as Advertised
The cookers named in these lawsuits all included safety sensors that were supposed to be able to tell when the unit was still under pressure. If so, these sensors were supposed to lock down the lid so it couldn't be opened.
Sunbeam advertised this feature to consumers, noting in the product manual that "once the pressure increases, the lid cannot be opened." The company has also stated on its website that consumers can "cook with confidence" because the "airtight locking lid remains locked while pressure is inside the unit."
The plaintiffs all purchased the pressure cookers believing this safety feature would work as advertised and help protect them from any dangerous incidents. They now claim that the cooker was defectively designed and manufactured and failed to function properly since the lid could be rotated while the unit was still pressurized. They add that "economic, safer alternative designs were available that could have prevented the Pressure Cooker's lid from being rotated and opened while pressurized."
All plaintiffs bring counts of defective design and failure to warn, among other claims, and seek compensatory and punitive damages.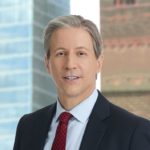 Exclusively focused on representing plaintiffs, especially in mass tort litigation, Eric Chaffin prides himself on providing unsurpassed professional legal services in pursuit of the specific goals of his clients and their families. Both his work and his cases have been featured in the national press, including on ABC's Good Morning America.