The U.S. Food and Drug Administration (FDA) recently announced that Smiths Medical has recalled nearly 1.5 million syringes used to draw and inject insulin into diabetic patients. The FDA identified this as a Class I recall, which is the most serious type, and indicates that the use of these devices could cause serious injuries or death.
Smiths Medical Recalls Syringe Used to Inject Insulin
The recall affects the Jelco Hyperdermic Needle-Pro Fixed Needle Insulin Syringe. This is a one-time use syringe used to draw and inject a common formulation of insulin (U-100).
Smiths Medical is recalling these syringes because they may have graduated markings on them that are printed incorrectly. These markings appear on the syringe barrel and are used for measuring the insulin. The odd-numbered markings may be skewed about 20 degrees upward.
Anyone administering insulin who goes by these markings could deliver too much or too little insulin to the patient, which could cause serious harm, including death. Too little insulin can result in hypoglycemia, in which the blood sugar level is lower than normal. Symptoms may include fatigue, shakiness, sweating, and irritability.
Too much insulin could cause hyperglycemia, in which blood sugar levels are too high. Symptoms may include excessive hunger and thirst, rapid heartbeat, vision problems, and vomiting. Without treatment, the condition can develop into ketoacidosis, which is an emergency medical condition that can lead to coma or death.
The company is aware of nine complaints, but fortunately, no injuries or deaths have been reported related to this issue.
Customers Should Return the Affected Products
The affected syringes were distributed between October 31, 2020, and January 10, 2021. Smiths Medical sent an urgent medical device recall notice to distributors and clinical users on May 17, 2021, requesting that customers recall all affected products for processing.
There are two models of the syringes included in this recall:
4428-1: Syringe 28Gx1/2" 1CC
4429-1: Syringe 29Gx1/2" 1CC
Only specific lots of these syringes were affected. Check the FDA's website to see if your syringe is in one of the affected lots. The lot number can be found on the packaging for the syringe.
The company asked customers to locate their syringes, determine if they are affected by the recall, complete the response form, and return it to the company at the following email address: fieldactions@smiths-medical.com. The company will provide a prepaid label for the return once it receives the response form. Customers with questions can use the same email address.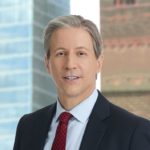 Exclusively focused on representing plaintiffs, especially in mass tort litigation, Eric Chaffin prides himself on providing unsurpassed professional legal services in pursuit of the specific goals of his clients and their families. Both his work and his cases have been featured in the national press, including on ABC's Good Morning America.