The U.S. Consumer Product Safety Commission (CPSC) recently announced the recall of about 2,500 Specialized 1st Generation Turbo Levo and Kenevo electric mountain bike battery packs.  Some battery packs have been found to pose a risk of fire and burn hazards.
Battery Packs May Short Circuit and Overheat
The problem is that water can penetrate the seal around the LED control pad on the bicycle's lithium-ion battery pack and cause the battery to short circuit, posing fire and burn hazards. Specialized is not aware of any incidents or injuries associated with this issue and states that it is estimated to affect less than 15 percent of the battery packs.
The following models may have a recalled battery:
2016-2018 Levo FSR
2018-2021 Levo HT
2018-2019 Kenevo FSR
2016-2021 Specialized M1 Battery
All affected bikes have a control pad on the side of the battery. .
Specialized Bicycle Components, in its website announcement of the recall, stated that the battery packs were sold as original equipment and as aftermarket equipment for use with Turbo Levo and Kenevo electric mountain bikes with the control panel on the side, manufactured between 2017 and 2019.
These products were sold at authorized Specialized retailers nationwide and online for between $3,400 and $10,000. The battery packs were also distributed individually under warranty claims or sold by Specialized retailers and online for about $900.
The company promised to contact riders that may be affected by this recall via email and with a notification on the Turbo Mission Control app, as well.
Battery Packs May Short Circuit and Overheat
To see if your bike's battery pack may be one of those that need to be replaced, remove it from the bicycle using a 6mm Allen key to read the label. If the part number and manufacturing date on the label match one of those listed on Specialized's website, re-install the battery pack but do not charge it until your authorized specialized retailer has repaired it.
If the label is missing or faded to the point you can read it, take it to your nearest authorized retailer for checking.
Once your battery charge level drops below 50 percent, contact the retailer to schedule a free repair. You can reach Specialized at 800-772-4423 from 8:00 a.m. to 6:00 p.m. MT Monday through Friday, check the company's recall website, or email them at ridercare@specialized.com.
Other Products Affected by Problematic Lithium-Ion Batteries
This is one of many recalls that have been implemented because of faulty lithium-ion batteries. These batteries are extremely popular today because of their ability to retain significant power in a small package. They do have the potential to short-circuit, however, particularly if manufacturers take short-cuts or fail to implement the appropriate safeguards.
Other products that have been affected in the past by lithium-ion battery issues include cell phones, laptops, electronic cigarettes, hoverboards, and cameras. Even those batteries used in electric cars have experienced problems. In August 2021, General Motors announced it was expanding a previous Chevrolet Bolt EV recall because the lithium-ion batteries in these vehicles could have two manufacturing defects in the battery cell that increase the risk of short-circuits and fires.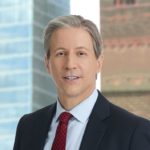 Exclusively focused on representing plaintiffs, especially in mass tort litigation, Eric Chaffin prides himself on providing unsurpassed professional legal services in pursuit of the specific goals of his clients and their families. Both his work and his cases have been featured in the national press, including on ABC's Good Morning America.