Subaru recently announced a recall of about 188,000 vehicles because of potential engine stalling problems. Should the stalling take place while the vehicle is in motion, it could increase the risk of a crash and substantial injuries to the occupants.
Consumers are advised to check their vehicles at the National Highway Traffic Safety Administration's (NHTSA's) website to see whether their vehicle is affected by this recall.
Some Subarus Made with Faulty Fuel Pumps
According to the recall report, Subaru informed authorities of the recall on April 16, 2020. The affected vehicles may be equipped with a faulty low-pressure fuel pump that could develop cracks and fail, preventing the engine from starting or causing it to stall while running. These pumps were manufactured between April 2018 and July 2018, and may be present in the following vehicles:
2019 Subaru Impreza hatchbacks and sedans manufactured from June 18, 2018, to February 25, 2019
2019 Subaru Outback wagons and Legacy sedans manufactured from Jun 29, 2018, through February 19, 2019
2019 Subaru Ascent SUVs manufactured from June 26, 2018, through February 28, 2019
Before a stall occurs, drivers may notice problems, including:
Engine runs rough—shakes or makes unusual noises
Engine light illuminates
The engine doesn't start
So far, Subaru is not aware of any accidents or injuries related to this issue. The company will notify owners by mail and expects to begin recall repairs on June 5, 2020. Dealers will replace the faulty fuel pump free of charge.
Owners can contact Subaru customer service at 1-844-373-6614, and refer to recall WRD-20. Owners can also contact the NHTSA safety hotline at 888-327-4236.
Subaru Also Recalls Vehicles Due to Engine Oil Leaks; Airbag Problems
Subaru also recently recalled over 250,000 vehicles because the vehicles could suddenly lose power while driving, which could increase the risk of a crash. A faulty part in the engine could allow the oil to leak into other sections, which could damage other engine components, causing the engine to lose power. An increased amount of tailpipe exhaust could signal this issue.
To fix the problem, Subaru dealers were directed to examine the engine looking for damage caused by this sort of oil leak and to replace faulty parts at no cost. If the problem caused extensive damage, dealers would replace the entire engine.
Vehicles affected included later-model Crosstrek SUVs, Impreza hatchbacks and sedans, Forester SUVs, Ascent SUVs, and Crosstrek Plug-In Hybrids.
In January 2020, Subaru again recalled nearly 500,000 vehicles to replace front passenger airbag inflators. These were the same inflators that were part of an earlier recall in which defective Takata airbag inflators received temporary replacements until permanent ones were available.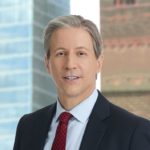 Exclusively focused on representing plaintiffs, especially in mass tort litigation, Eric Chaffin prides himself on providing unsurpassed professional legal services in pursuit of the specific goals of his clients and their families. Both his work and his cases have been featured in the national press, including on ABC's Good Morning America.