A Texas mom recently filed a new Similac baby formula lawsuit in the U.S. District Court for the Southern District of Texas. She claims that after doctors fed her baby Similac infant formula, he developed necrotizing enterocolitis (NEC), a dangerous and potentially life-threatening intestinal disease.
Baby Fed Similac After Birth Develops NEC
According to her complaint, the infant was born prematurely at The Woman's Hospital of Texas in Houston, Texas on January 5, 2020. He was 34 weeks gestation age at the time with a low birth weight of 2810 grams.
After he was born, doctors sent him to the Neonatal Intensive Care Unit (NICU) where they gave him Similac NeoSure infant formula starting immediately. On the evening of January 9, 2020, doctors noted that he had developed emesis (vomiting). They continued to carefully feed him.
Then on January 11, 2020, he was intubated due to increasing signs of respiratory failure. Reports described him as lethargic, mottled, and having a firm abdomen. His feedings were stopped, he was diagnosed with NEC stage 1, and doctors began treating him with antibiotics.
NEC is a serious intestinal disease, most commonly occurring in premature infants. It happens when the wall of the intestine is invaded by bacteria, which causes local infection and inflammation that can ultimately damage and destroy the wall of the bowel (intestine). When that happens, toxins and bacteria leak out into the infant's abdomen, which can result in an overwhelming infection and death.
Baby Dies After Battle with NEC
Though doctors treated the plaintiff's baby with antibiotics, over the next several days, he did not improve. On January 16, 2022, he underwent an exploratory laparotomy, after which doctors confirmed he had NEC. They detected multiple perforations as well as dead tissue in the bowel. The infant had to undergo bowel resection surgery with a washout of the abdominal cavity.
Despite all these and other interventions, his condition worsened. According to the complaint, "After aggressive resuscitation efforts, [the baby's] parents made the compassionate decision to withdraw life-saving care."
The baby died in his mother's arms on January 21, 2021, due to NEC. At the time of his death, his parents had no idea that the Similac formula had caused or significantly contributed to his development of NEC and ultimately, his death.
Plaintiff Blames Manufacturer for Failing to Warn About Formula Dangers
The plaintiff points to numerous studies linking cow's milk formula like Similac to an increased risk of NEC in premature infants. As far back as 1990, scientists reported that NEC was six to ten times more common in exclusively formula-fed babies than in those fed breast milk alone, and three times more common in those who received a combination diet of breast milk and formula.
Many other studies followed finding similar results. Scientists now believe that premature infants have underdeveloped gastrointestinal systems that are unable to fend off components in cow's milk that may be damaging. Breast milk, which is designed for their systems, doesn't cause this type of damage.
Despite being well aware of these studies, Abbott Laboratories, which manufacturers Similac, continues to market some of its products as beneficial for premature infants. According to the plaintiff's complaint, "Defendant promotes the use of their preterm infant Cow's Milk-Based Products to parents, physicians, hospitals, and medical providers as safe products that are specifically needed by preterm infants for adequate growth."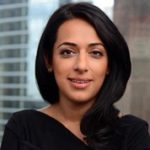 Exclusively focused on representing plaintiffs—especially in mass tort litigation—Roopal Luhana prides herself on providing unsurpassed professional legal services in pursuit of the specific goals of her clients and their families. While she handles complex cases nationwide on behalf of consumers, Ms. Luhana resides with her family in Brooklyn, New York.