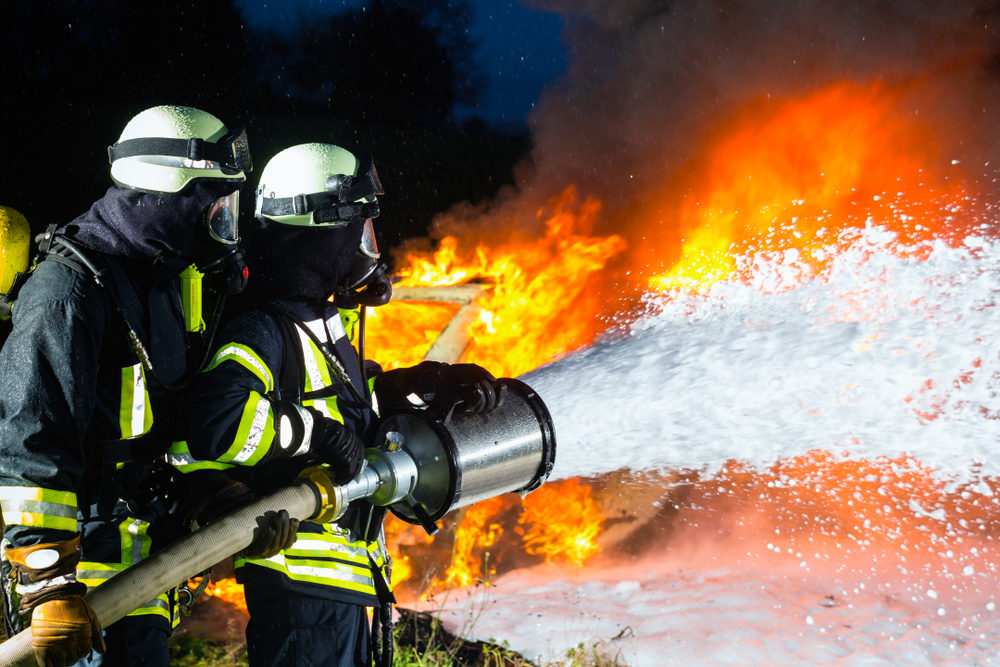 A Nevada firefighter has filed a new firefighting foam lawsuit in the U.S. District Court for the District of South Carolina. The plaintiff blames the manufacturers for injuries he sustained during his work as a firefighter. In December 2018, the U.S. Judicial Panel on Multidistrict Litigation (JPML) consolidated all federally filed firefighting foam lawsuits in this court back.
Meanwhile, as firefighting foam lawsuits continue to increase, the Senate Armed Services Committee recently voted to advance the National Defense Authorization Act of Fiscal Year 2021 to the Senate floor. That act calls for the phasing out of the use of toxic aqueous film-forming foams (AFFFs), which have been linked to serious health issues.
Plaintiff Suffers from Prostate Cancer After Years of Exposure to Firefighting Foams
According to his complaint, the Nevada plaintiff served as a firefighter at the Clark County Fire Station from 1982 until his retirement on November 5, 2003. During that time, he conducted routine training using the defendants' AFFFs and other fluorochemical products. He was also stationed at the McCarran National Airport where he used AFFFs and other fluorochemical products in training.
At no time during his training or career did he receive any warning that the AFFFs contained per- and polyfluoroalkyl substances (PFAS) like PFOA (perfluorooctanoic acid) and/or PFOS (perfluorooctane sulfonate), or that these substances were toxic or carcinogenic.
On June 8, 2018, the plaintiff had a biopsy, which revealed a prostatic adenocarcinoma—prostate cancer. As part of his treatment, the plaintiff underwent surgery on August 14, 2018, to have his prostate gland removed. He blames his cancer on his exposure to the toxins in the firefighting foams and other similar products.
What Are PFAS?
The Environmental Protection Agency (EPA) states that PFAS are a group of man-made chemicals manufactured and used in a variety of industries since the 1940s. PFOA and PFOS are the most extensively studied of these chemicals, and both are persistent in the environment and the human body—meaning they don't break down easily and can accumulate over time.
PFAS can be found in certain food packaging materials, commercial household stain- and water-repellent fabrics, nonstick products (like Teflon), waxes, paints, cleaning products, and in production facilities producing chrome plating and electronics, among other places. They are also present in fire-fighting foams, which have been linked with PFAS water contamination. The EPA has issued health advisory levels of 70 parts per trillion for PFOA and PFOS found in drinking water.
Because of their damaging effects, PFOA and PFOS are no longer manufactured in the U.S., but they can still be imported for use in consumer goods.
Senate Armed Services Committee Seeks to Phase Out Use of Toxic Foams
AFFF is a type of water-based foam that was developed in the 1960s to extinguish flammable liquid fires at airports and military bases, among other places. The foams manufactured by companies like 3M contained either or both PFOA and PFOS, or the chemical precursors of these.
Manufacturers became aware of the toxic health effects of these chemicals long before they stopped using them. In 1980, for example, 3M published data showing that humans retained PFOS in their bodies for years. They also observed that the accumulation of the chemical in the workers' bodies was related to birth defects in those same workers' children.
DuPont has studied the potential toxicity of PFOA since at least the 1960s but was later found to have concealed the environmental and health effects from the public. The company paid millions of dollars in lawsuit settlements related to its products containing these chemicals.
Scientific studies have linked PFOA and PFOS to several health conditions, including high cholesterol, kidney cancer, thyroid disease, testicular cancer, and ulcerative colitis. Because of these concerns, the Senate Armed Services Committee wants to phase out the use of these types of AFFFs and replace them with safer firefighting technologies.
"The Department of Defense should be working proactively to eliminate its use of firefighting foam in order to prevent further harm," said committee member Senator Jeanne Shaheen.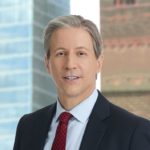 Exclusively focused on representing plaintiffs, especially in mass tort litigation, Eric Chaffin prides himself on providing unsurpassed professional legal services in pursuit of the specific goals of his clients and their families. Both his work and his cases have been featured in the national press, including on ABC's Good Morning America.