Following the recent recall of about four million Philips CPAP and Bi-PAP machines, an Oregon professional truck driver has filed a new class-action lawsuit against the company, seeking damages because of interruption to his sleep apnea treatment. He seeks to represent all others similarly situated throughout the country and in Oregon, specifically.
Plaintiff Can't Do His Job Without a Functioning BiPAP Machine
According to his complaint, the plaintiff was diagnosed with sleep apnea in 2020. This is a potentially serious sleep disorder in which breathing repeatedly stops and starts. Without treatment, it can cause excessive daytime sleepiness and may increase the risk of a traffic accident as well as cardiovascular disease, type 2 diabetes, and liver problems.
The plaintiff's doctor prescribed him a Philips BiPAP machine in 2020 to treat his sleep apnea. He is a professional truck driver and as such, is required by the Federal Motor Carrier Safety Administration (FMCSA) regulations to prove that he is using the BiPAP machine as prescribed by his doctor to continue to work his job.
Because of the recently announced recall, the plaintiff has been forced to stop using his Philips BiPAP machine. He does not have a replacement machine readily available, and Philips has not supplied one, so he has had to stop work because he cannot drive as a professional truck driver with untreated sleep apnea.
The plaintiff also claims that he has gone into atrial fibrillation because he is no longer able to get sufficient sleep without the use of an appropriate device to help him breathe properly. He demands a refund, replacement with a non-defective device, costs for ongoing medical monitoring, and all other appropriate damages.
Philips Recalls Machines Due to Potential Foam Degradation
Philips' flagship CPAP/BiPAP machine product family is known as the "DreamStation" family line, which includes the original DreamStation, launched in October 2015, and the DreamStation Go, a travel version. Philips sells these products through its subsidiary Respironics, which it acquired in 2008.
Many of these machines contain PE-PUR foam for sound abatement. Owing to the design of the machines, air passes through this foam before it is pumped into the patient's airway.
On April 26, 2021, Philipps announced the recall of some of its ventilators, BiPAP, and CPAP machines because the sound-abatement foam could break down and potentially enter the device's air pathway. The degradation of the foam could also produce toxic chemicals. A patient using the device could then inhale or ingest the debris and/or chemicals.
At the time of the recall, Philipps did not recommend immediate product replacements. Instead, the company advised doctors and patients to evaluate the devices for any evidence of foam degradation and to consider using an alternative treatment.
Philips has also announced the launch of the DreamStation 2, a next-generation CPAP machine that does not use the problematic foam. The company noted that it will speed up the production of this machine as part of its recall remedy efforts.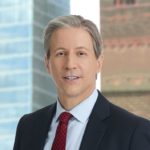 Exclusively focused on representing plaintiffs, especially in mass tort litigation, Eric Chaffin prides himself on providing unsurpassed professional legal services in pursuit of the specific goals of his clients and their families. Both his work and his cases have been featured in the national press, including on ABC's Good Morning America.