Two companies have recently recalled products because they may pose a risk of injury to children. Parents who own these products are advised to check them immediately to see if they need to be repaired or replaced.
Thule Recalls Infant Strollers for Injury Hazard
The first recall came from Thule Group, of Sweden, which has recalled about 4,000 Thule Sleek strollers, including 800 that were sold in Canada. The U.S. Consumer Product Safety Commission (CPSC) states that the stroller's handlebar can detach, posing an injury hazard to children. The company has received one report of the handlebar detaching, but no injuries have been reported so far.
The strollers were sold at retailers like Buy Buy Baby, REI, and other stores nationwide and online at Thule.com and Amazon.com from July 2018 through June 2020 for between $830 and $850. Only strollers without a QC2020 sticker next to the product label are included in the recall. Consumers can check the CPSC website for the affected product numbers, which can be found on the product label located on the lower inside frame of the stroller.
Thule has advised consumers to stop using the products immediately and contact Thule Group to arrange for the return of the product and to receive a free replacement Sleek stroller frame. Consumers can call the company toll-free at 855-929-3531 from 8:00 a.m. to 5:00 p.m. ET Monday through Friday, or email at thulesleek18@thule.com, or check the recall page online.
Essential Home Belmont Recalls 4-Drawer Dressers
The second recall affects nearly 20,000 Essential Home Belmont 2.0 four-drawer dressers sold exclusively at Kmart. The CPSC states that the recalled chests are unstable and can tip over if not anchored to the wall, posing a serious risk of tip-over and entrapment hazards that can result in injuries or even death to children.
The chests have plastic drawer glides and were sold by Transform under the Essential Home brand. They measured about 29.8 inches in height and 27.7 inches in width and came in four colors: black, pine, walnut, and white. They were sold at Kmart stores nationwide and online at Kmart.com from March 2018 through April 2020 for about $60. The manufacturer's name, Kappesberg Moveis, and the model number "F214," can be found on the instruction manual that came with each chest.
The company encourages consumers to stop using the recalled chests immediately if they aren't properly anchored to the wall and to put them somewhere safe from children. For chests purchased on or after February 11, 2019, contact Transform to receive a free anchoring kit and upon request, a one-time, free in-home installation of that kit. For chests purchased before that date, Transform states it will provide the free anchoring kit but will not install it.
For more information, customers can call Transform at 800-659-7026 from 7:00 a.m. to 7:00 p.m. CT Monday through Friday, or visit Kmart's website.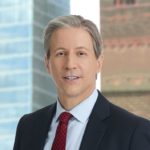 Exclusively focused on representing plaintiffs, especially in mass tort litigation, Eric Chaffin prides himself on providing unsurpassed professional legal services in pursuit of the specific goals of his clients and their families. Both his work and his cases have been featured in the national press, including on ABC's Good Morning America.