The University of California, Los Angeles (UCLA), recently reached a $73 settlement agreement with seven plaintiffs who had accused a former university gynecologist of sexual abuse. As part of the class-action lawsuit, more than 6,600 former patients of Dr. James Heaps could receive part of the settlement. The agreement is now awaiting approval by a judge.
Thousands of Plaintiffs May Have Been Affected by Abusive Doctor
The plaintiffs involved in the case alleged that UCLA Health failed to properly manage complaints of sexual abuse against Dr. James Heaps, an obstetrician-gynecologist who worked at UCLA Health from 2014 to 2018. Before that, he worked part-time from 1990 to January 31, 2014, in his private practice with privileges at the Ronald Reagan UCLA Medical Center, and from 1989 until 2018, he served on the Medical School faculty.
According to NBC News, the college has so far identified about 5,000 patients who were previously under Dr. Heaps' care and estimated that an additional 1,600 were treated by him but their records no longer exist at the university. All of these patients will be compensated as part of the latest $73 million settlement, starting at a guaranteed minimum of $2,500. Dr. Heaps will not be required to admit wrongdoing.
College Gynecologist Charged with Sexual Battery
In December 2017, UCLA investigated Dr. Heaps for sexual misconduct and improper billing practices. The investigation was triggered by a complaint from patients who received care at the UCLA health office in 2017 and 2018. The college also reported Heaps to the Medical Board of California and the U.S. Department of Health & Human Services Office of Inspector General (OIG) and law enforcement. While the investigation was proceeding, Dr. Heaps was allowed to continue seeing patients.
In June 2018, college officials informed Dr. Heaps that his employment was being terminated. He chose to announce he was retiring instead. About a year later, on May 22, 2019, Dr. Heaps was charged by the Los Angeles County District Attorney's office with two counts of sexual battery. He initially pleaded not guilty to both charges.
On June 10, 2019, the University issued a press release stating the criminal charges "are very disturbing," adding, "We are deeply sorry that a former member of our staff violated our policies and standards, our trust, and the trust of his patients." The university also initiated an independent review of its response to sexual misconduct in clinical settings.
College Paying Millions in Damages to Victims of Sexual Assault
After Dr. Heaps' arrest, more than 200 women contacted UCLA to report their experiences of sexual misconduct and abuse during medical exams with Dr. Heaps, accusing him of recommending unnecessary procedures, making inappropriate and sexually suggestive comments, and removing patients' clothing without consent.
The criminal case against Heaps expanded in August 2020 when prosecutors charged him with sexually abusing five patients. He currently faces 20 felony counts and is charged with sex crimes spanning from 2011 to 2018. He has also faced multiple civil sexual misconduct lawsuits from hundreds of plaintiffs, including former UCLA students.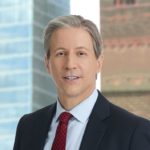 Exclusively focused on representing plaintiffs, especially in mass tort litigation, Eric Chaffin prides himself on providing unsurpassed professional legal services in pursuit of the specific goals of his clients and their families. Both his work and his cases have been featured in the national press, including on ABC's Good Morning America.