A Virginia man recently filed a new Tristar pressure cooker lawsuit in the Circuit Court of the First Judicial District in Florida. He claims that while using the cooker, he was seriously injured because the built-in safety features did not work as designed.
Plaintiff Claims Tristar Pressure Cooker's Safety Features Don't Work
According to the complaint, the plaintiff was using his Tristar Power Pressure Cooker, model number PPC-770, on October 13, 2018, when it exploded during regular use. He claims to have suffered from serious injuries as a result.
The plaintiff points to the "lid safety device" as being the source of the problem. Though Tristar touted it as one of its built-in safety features when advertising the cooker, the plaintiff says it didn't work as advertised.
Tristar featured YouTube videos by culinary expert Eric Theiss on its website. In one of those videos, Theiss stated that "when your pressure cooker is up to pressure, the lid locks on. I couldn't get this lid to open if I wanted to. There's no way you're gonna open it. So, it's loaded with safety features, you guys. So, if you've never used a pressure cooker before, this is one of the safest ones you can get."  also contained information about the built-in safety features, including the lid safety device, which the manual stated: "Prevents pressure build-up if the lid is not closed properly and prevents lid from opening until all pressure is released."
Again in Tristar's "Frequently Asked Questions" YouTube video, Tristar stated that the lid of the pressure cooker "should only come off if there [is] no pressure inside."
The plaintiff purchased the pressure cooker believing these claims and used it as intended to prepare meals for his family, but the cooker failed to prevent him from opening the lid while the unit was still under pressure.
"Defendant Tristar's pressure cookers possess defects that make them unreasonably dangerous for their intended use by consumers because the lid can be rotated and opened while the unit remains pressurized," the complaint reads.
Many Pressure Cooker Lawsuits Filed Around the Country
The plaintiff provides examples of other consumers who have experienced similar issues with Tristar pressure cookers. Based on the U.S. Consumer Products Safety Commission (CPSC) reports, he quotes one user who claimed in 2015 that the cooker exploded with "fire hot chicken soup in it, covering my entire kitchen, hitting me in the head with a piece of chicken, and burning my arm."
He also lists several other pressure cooker lawsuits that have been filed in district courts throughout the
country, all of them alleging failure of the Power Pressure Cooker LX and Power Cooker models with the same supposed built-in safety features.
One of those was filed in Washington in 2017 and involved a plaintiff who claimed that after hearing a strange noise from the cooker and noticing steam being released from a strange place, she unplugged it, waited a minute, then lightly tapped the lid's handle to see whether it was still locked into the secure position. It wasn't, so she moved the handle back to the locked position and the pressure cooker exploded.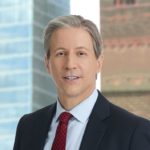 Exclusively focused on representing plaintiffs, especially in mass tort litigation, Eric Chaffin prides himself on providing unsurpassed professional legal services in pursuit of the specific goals of his clients and their families. Both his work and his cases have been featured in the national press, including on ABC's Good Morning America.