You've likely heard of attorney-client privilege, but how does it work exactly, particularly after a car accident?
What is Attorney-Client Privilege?
Attorney-client privilege is a rule that allows clients to openly share information with their lawyer without worrying that the lawyer will then turn around and re-share that information with someone else. The rule also prevents lawyers from testifying about or being forced to testify about their client's statements.
Attorneys owe their clients a duty of confidentiality, which means that they can't discuss information related to your case with others—including law enforcement officials or the courts—without your written permission. They must keep most all information related to you and your case private.
Therefore, you can feel free to discuss everything about your case with your lawyer, which can help him or her gather the evidence needed to win your case.
When Does Attorney-Client Privilege Apply?
In general, the attorney-client privilege applies when a prospective or current client speaks to a lawyer to obtain legal advice. The moment that you connect with an attorney who may represent you in a case, conversations and other communications (email, phone calls, letters, text messages, etc.) are generally protected if they satisfy four criteria:
You have an attorney-client relationship with your lawyer.
Your lawyer was acting in his or her professional capacity when communicating with you. (In other words, you weren't just two pals chatting over a barbeque.)
You were talking to your lawyer to obtain legal advice.
You expected that the communication would be kept confidential.
The privilege stays in effect after a claim is resolved, even if the client dies during the legal proceedings.
Are There Exceptions to the Attorney-Client Privilege?
There are some exceptions to the general rule. These include, but are not limited to, the following:
The attorney is legally required to reveal fraud or attempts at fraud.
The client seeks legal counsel for the sole purpose of committing a crime.
There are some other circumstances where the information may get out to other parties. For example, if you speak to your lawyer in public, for instance, and someone else overhears your conversation, that person may reveal the information, and your lawyer can do nothing about it.
If you repeat your conversation with your lawyer to a third party, that person, too, may later reveal what they heard. So it's important to keep your communications private.
Finally, keep in mind that anything you post to social media is not covered by the attorney-client privilege. Sending emails from your work email address could also be risky—it's better to send them from your personal account.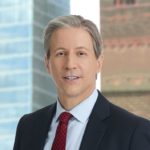 Exclusively focused on representing plaintiffs, especially in mass tort litigation, Eric Chaffin prides himself on providing unsurpassed professional legal services in pursuit of the specific goals of his clients and their families. Both his work and his cases have been featured in the national press, including on ABC's Good Morning America.