Though you don't have to have a police report to file a car accident claim, it can help a lot if you do have one. Here's why.
1. A Police Report Provides Substantial Evidence
If you involve the police after an automobile accident, you will have a strong piece of evidence available to support your case. The report provides the insurance company with a complete picture of the damage and personal injury (if there was one) and can include additional information that may help you in a car accident claim or lawsuit.
Typically, a police report includes the information you need to support your claims, such as the location of the accident, the time and date, the description of the road and the vehicles, the weather conditions, and a suggestion of who is the at-fault or responsible party and why.
2. A Police Report Makes Your Claim Easier
When you're making a car insurance claim with your insurance company or filing a lawsuit, you need to provide all of the information that the police report will contain. If you have the report, it makes the whole process easier. Much of what you need to fill out your insurance paperwork or file your claim will be included in the report, helping you to complete everything much more quickly.
3. A Police Report Fulfills Your Legal Requirements
In some states, you may be required to involve the police in your accident. Depending on the level of damage, this may be required for you to be able to make a claim.
4. A Police Report Makes It Easier to Prove Fault and Damage
You may be able to file a claim without a police report, but it could be harder for you to prove the damage that occurred, or who was at fault. Your insurer and your accident attorney will be more likely to accept your claim if the police officer confirms what you're saying about what happened. Otherwise, they must decide whether to take your word for it.
Even if you were partially responsible for the accident, a police report can back up your claims. Maybe you were only 30 percent at fault, and deserve 70 percent compensation for your damages. A police report could support this idea and help you get the compensation you deserve.
5. A Police Report Protects You from Dishonest People
If you are in an accident with another person, you should always involve the police. The other person may seem nice and polite, and you may think you can simply exchange information and handle the issue yourself.
But the next day, the other party may wake up and decide they had another injury they didn't know about or more damage than they realized. This can create conflict and sometimes messy lawsuits. If you have a police report, it will provide the insurance companies with the information they need to make a fair judgment about compensation.
6. A Police Report May Support Your Point of View
Let's say you collided with a stationary object. You may not think you need a police report, but if you believe you were not at fault, it may be wise to get the third-party objective view of an officer.
The report will include any personal injury as well as the extent of the damage. The officer will add any other circumstances such as a missing stop sign or mishandled construction site.
The report may also protect you from being on the hook for more damage than you caused. If you hit someone's mailbox, for instance, a police report can prove the extent of the damage so that you aren't sued for more than what occurred that day.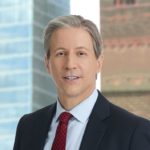 Exclusively focused on representing plaintiffs, especially in mass tort litigation, Eric Chaffin prides himself on providing unsurpassed professional legal services in pursuit of the specific goals of his clients and their families. Both his work and his cases have been featured in the national press, including on ABC's Good Morning America.