As the United States deals with the COVID-19 pandemic and social distancing becomes the norm, many businesses across the country are experiencing significant slow-downs and sometimes involuntary closings.
It's at times like these that business owners are likely to check their insurance policies to see if the policies may help alleviate some of the losses. The question is: Will claims involving COVID-19 be covered?
What is Business Interruption Insurance and What Does It Cover?
Business interruption insurance—or business income coverage as it's sometimes called—is insurance coverage that replaces business income lost in a disaster. It's usually included with a property/casualty policy or comprehensive package policy rather than being sold separately and pays out when the cause of the business income loss is covered by that property/casualty policy.
Business interruption insurance kicks in if the business is halted for some reason such as a fire or natural disaster, or in some cases if government actions cause operations to cease temporarily, which results in a loss. The policy may also cover other expenses such as operating expenses, payroll, taxes, loan payments, retraining costs, and moves to temporary locations, as well as costs associated with getting the business going again after the interruption.
The question most business owners have on their minds now is: will my policy cover me for losses incurred because of the coronavirus pandemic?
Many Business Insurers Trying to Avoid Paying on COVID-19 Claims
The simple answer to that question is: it depends on the policy. Some small businesses don't have this type of coverage at all because it tends to be expensive. Those that do have it, though, may still not be able to use it, since business interruption insurance is most commonly triggered when there is some sort of physical loss or damage to the property, such as a fire, harsh weather, and water pipe breaks.
Many insurance companies are currently trying to avoid  COVID-19 claims by saying the losses were not connected to physical damage, or that the losses are otherwise not covered in the policy. Some have already added exclusions for virus-associated losses due to past viral outbreaks like SARS. These policies may contain verbiage stating the insurer will not pay for losses or damages caused directly or indirectly by bacteria or a virus.
Fortunate business owners will have policies that cover business losses when operations are prohibited by a civil authority, such as when the state or federal government orders businesses closed or partially closed. In those cases, insurers will examine whether the business owner voluntarily closed or did so because he or she was required to close.
Unfortunately, in these difficult times, many insurance companies are trying to avoid paying out claims having to do with COVID-19. Because of the enormity of the problem, both state and federal governments are looking into the issue, and some are already taking action.
State and Federal Lawmakers Considering Measures to Help Businesses
The New Jersey legislature, for example, is currently considering a bill that would require insurers to cover COVID-19-related losses, even when policies have specific verbiage excluding viral-related losses. The bill aims to help small businesses with fewer than 100 employees. The mayors of certain cities, like New York, are also issuing orders specifically citing property damage from COVID-19—a qualifying physical loss—as a basis for mandating business shutdowns.
At least one lawsuit has already been filed relating to this issue. Restaurant owners from New Orleans filed the case in mid-March in Louisiana. The outcome of this lawsuit and others like it could change the landscape for business owners denied business interruption insurance coverage.
The federal government is also looking into the issue. Members of the U.S. House of Representatives recently urged major insurance trade organizations to cover COVID-19-related business interruption claims, as it would help sustain American's businesses through these turbulent times. The CEOs of those organizations responded negatively, however, stating that business interruption policies were not designed to provide coverage against diseases like COVID-19.
There is no precedent for the circumstances in which many businesses now find themselves, and it is clear that the issue of what constitutes a loss will be debated. Business owners are urged to review their policies, file their claims, talk to their insurance providers, and then get legal help when needed. It's important not to wait on filing a claim, as then the insurance company can argue they were not given timely notice. Even if you think you won't be successful, future legislative moves or lawsuit outcomes could change your coverage.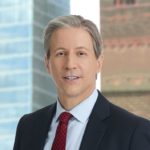 Exclusively focused on representing plaintiffs, especially in mass tort litigation, Eric Chaffin prides himself on providing unsurpassed professional legal services in pursuit of the specific goals of his clients and their families. Both his work and his cases have been featured in the national press, including on ABC's Good Morning America.