The U.S. District Court for the District of New Jersey recently sentenced the owner of RSR Home Construction LLC to two years' probation, fining him $5,500 for lying under oath during an investigation of his company that began in May 2018.
Two RSR Home Construction employees suffered serious injuries while working for the company, which triggered an investigation by the Occupational Safety and Health Administration (OSHA).
Construction Contractor Lies to OSHA
RSR was the general contractor for repairs to a horse stable in Long Valley, New Jersey. In May 2018, a construction worker fell through a skylight located on the stable's roof and suffered serious injuries. OSHA sent out an investigator and cited the company for failing to follow fall-protection standards.
Two months later, a second worker fell through the skylight of the horse stable and was also seriously injured. OSHA sent out an inspector again and issued more safety citations, citing willful violations of OSHA standards.
In October 2018, OSHA took the owner's sworn deposition, asking him whether on May 2, 2018, he had directed the first worker to perform repairs on the roof of the horse stable, or whether he had directed that individual to tell others to do the work. The owner said that he did not instruct or authorize anyone to perform work on the roofs.
OSHA discovered text messages, however, that the owner sent to a construction worker telling him to direct others to perform roof repairs on the stable. One text read specifically, "OK They can get on the roof now." The next day one of the workers fell through the skylight.
OSHA also asked the owner whether he was aware that his workers would be on the roof on July 12, 2018, but he said he wasn't. Yet on that morning, he had sent several text messages to a worker, directing him or others to repair the roof. That afternoon, the second worker fell through the skylight.
Riley was later charged with one count of perjury. In exchange for his guilty plea, the court sentenced him to two years probation and fined him $5,500.
"We remind all employers that they have a responsibility to provide fall protection and other necessary precautions to ensure a safe and healthful workplace," said OSHA Regional Administrator Richard Mendelson.
OSHA Requires Protection for Workers Around Skylights
In a report by the National Institute for Occupational Safety and Health (NIOSH), the writers warn that when workers are around skylights and other roof and floor openings, they are at risk for serious injuries. Employers are advised to provide the appropriate fall prevention systems to protect their workers.
OSHA states that skylights should be regarded as hatchways or openings through which persons may fall. That means companies are required to provide guarding around skylights, or to fix a standard railing on all exposed sides.
Falls are the number-one cause of fatalities in the construction industry.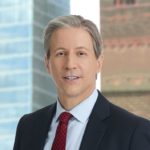 Exclusively focused on representing plaintiffs, especially in mass tort litigation, Eric Chaffin prides himself on providing unsurpassed professional legal services in pursuit of the specific goals of his clients and their families. Both his work and his cases have been featured in the national press, including on ABC's Good Morning America.