Back in May 2020, two former junior high wrestling coaches in Latrobe, Pennsylvania were charged with child endangerment. The coaches allegedly witnessed and failed to stop students from engaging in hazing incidents that involved assaults against other students.
In October 2020, one of those coaches—David F. Galando, 44, of Youngstown—was sentenced to serve two years on probation in relation to these charges.
Wrestling Coaches Failed to Report Hazing Incidents
Hazing, according to the Hazing Prevention organization, is "any action taken or any situation created intentionally that causes embarrassment, harassment, or ridicule and risks emotional and/or physical harm to members of a group or team, whether new or not, regardless of the person's willingness to participate."
Some examples of hazing include:
Forced or required consumption of alcohol, food, or other substances
Forced activities for new recruits to "prove" their worth to join
Humiliation or isolation of new or potential members
Beatings, paddling, or other physical acts against new or potential members
The requirement to endure hardships such as staying awake, menial tasks, physical labor, etc.
Former assistant wrestling coach Galando, according to TribLIVE.com, was "charged with misdemeanor counts of child endangerment and a failing to report potential child abuse allegations for what police described as multiple hazing incidents at the school in January."
Galando and team head coach Cary James Lycid, 29, of Greensburg, allegedly saw but failed to stop students from assaulting other team members. Court records revealed that several of the incidents involved students being tied to a volleyball net while others shoved wooden sticks into their buttocks. The incidents were captured on video. Neither coach notified school officials of the incidents.
Both coaches were fired from the school after they were arrested. Galando was sentenced to serve the probation term and was also admitted into the Accelerated Rehabilitative Disposition program for first-time nonviolent offenders. Lydic is charged with misdemeanor counts of child endangerment. His case is pending. Four 15-year-old boys were also charged as juveniles with hazing.
As Hazing Deaths Rise, States Pushing for Stricter Consequences
According to the Hazing Prevention organization, two in five students say they are aware of hazing taking place on their campus. It is known to occur in middle schools, high schools, and colleges, with both male and female students reporting a high level of hazing.
Bestcolleges.com reports that since 2007, forty college students have died from hazing, with the majority of those incidences related to alcohol. According to the findings from a national study of student hazing, 55 percent of college students involved in clubs, teams, and organizations experience hazing. The same survey found that 25 percent of coaches or organization advisors were aware of the group's hazing behaviors, and 25 percent of the behaviors occurred on-campus in a public space.
As the death toll from hazing rises, states are taking action. Currently, 44 states have anti-hazing laws in place that push for stricter consequences for hazing deaths or injuries.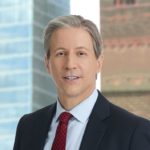 Exclusively focused on representing plaintiffs, especially in mass tort litigation, Eric Chaffin prides himself on providing unsurpassed professional legal services in pursuit of the specific goals of his clients and their families. Both his work and his cases have been featured in the national press, including on ABC's Good Morning America.