On September 23, 2021, The Boppy Company recalled over 3 million baby loungers in response to reports of 8 infant deaths that had occurred in the loungers.
Now, according to an NBC News report, at least five more babies have died in incidents linked to infant loungers since the date of that recall. At least 21 other babies died in infant loungers from December 2015 through September 2021.
NBC believes these numbers to be an undercount, as "autopsies do not always mention specific consumer products."
Consumers Urged to Stop Using Boppy Infant Loungers
The 2021 recall included the following products:
Boppy Original Newborn Lounger
Boppy Preferred Newborn Lounger
Pottery Barn Kids Boppy Newborn Lounger
The loungers were sold in a variety of colors and fashions and measured about 23 inches long by 22 inches wide and 7 inches high. They were sold at juvenile product stores and mass merchandisers nationwide and online from January 2004 through September 2021 for between $30 and $44.
The company advised consumers to stop using the loungers and contact The Boppy Company for a refund at 800-416-1355 from 9:00 a.m. to 5:00 p.m. ET Monday through Friday or online at their recall site.
Two More Babies Die on Podster Loungers
On January 20, 2022, the U.S. Consumer Product Safety Commission (CPSC) issued a warning to the public, noting that two more infants had died in similar infant loungers manufactured by Leachco, Inc.:
Podster
Podster Plush
Bummzie
Podster Playtime
Two infants who were placed in the Podster suffocated when, due to a change in position, their noses and mouths were obstructed by the Podster or another object.
"Infant loungers like Podsters are not safe for sleep," the CPSC warned. "Babies should always be placed to sleep on their back."
Loungers Escape New Federal Rule on Safety
On June 23, 2022, the CPSC announced a new federal rule to update the Safety Standard for Infant Sleep Products. The rule made it unlawful to sell non-compliant infant sleep products and applied to products manufactured on or after June 23, 2022.
Compliant sleep products must have a sleep surface angle of 10 degrees or lower. The CPSC intended to eliminate the risk of inclined loungers that put babies at risk.
Items not intended or marketed for infant sleep, however, were not subject to the new rule. This includes most loungers because they are described as places for babies to lie while awake.
Unfortunately, babies can quickly fall asleep at any time. Some companies advise caretakers to transition their babies to a crib or bassinet if they fall asleep, but that doesn't always happen.
"Four days after the CPSC's vote and less than a week after the Boppy recall," NBC reports, "a 3-month-old boy from Texas died while sleeping in the company's lounger; his father had fallen asleep and woke up to find his child lying facedown, according to a report that local officials submitted to the CPSC."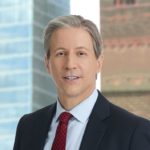 Exclusively focused on representing plaintiffs, especially in mass tort litigation, Eric Chaffin prides himself on providing unsurpassed professional legal services in pursuit of the specific goals of his clients and their families. Both his work and his cases have been featured in the national press, including on ABC's Good Morning America.