If you own a Can-Am Off-Road screw jack, check the model number. Bombardier Recreational Products (BRP) recently recalled hundreds of these jacks because of a serious injury hazard.
Can-Am Screw Jacks Linked with Potential Safety Hazard
The U.S. Consumer Product Safety Commission (CPSC) announced the recall, noting that about 650 of the jacks sold in the U.S. and 54 sold in Canada were affected. The screw jack can collapse and cause the lifted vehicle to fall on a person, posing a crush hazard that can result in severe injury or death. So far, the company is reportedly not aware of any injuries associated with the issue but has received four reports of collapsing jacks in Australia, Belgium, and Mexico.
The products were sold as accessories for Maverick X3 side-by-side vehicles. They are used to lift an off-road vehicle so that a flat tire can be changed. They are silver-colored with a black base, and Can-Am should be printed on the arm of the jack. The part numbers are:
BRP sold them at Can-Am Off-Road dealers nationwide and online from October 2017 through October 2020 for about $500. The jacks were manufactured in Canada and imported by BRP.
Customers are advised to immediately stop using the jacks and contact a BRP Can-Am Off-Road dealer for a full refund. BRP is available toll-free at 888-272-9222 from 8:00 a.m. to 8:00 p.m. ET Monday through Sunday. Consumers may also check the recall site for more information.
Harbor Freight and Walmart Jack Stands Also Subject to Recalls
Other jack stands have also been subject to recalls, though these were automobile jack stands rather than off-road vehicle products.
Between March 20, 2020, and May 3, 2020, Harbor Freight recalled more than 1.7 million Pittsburgh Automotive 3-Ton and 6-Ton Heavy Duty Steel Jack Stands because they could collapse under load, increasing the risk of injury to people under or near a lifted vehicle.
Harbor determined the quality of these jack stands, which were manufactured in China, had become "inconsistent due to aging of the tooling." The ratchet teeth on the jack stand lifting extension post could inconsistently engage the pawl to a sufficient depth, increasing the risk that the jack stand could fail and drop the vehicle.
In July 2020, the company expanded that recall after customers reported that the replacement jack stands were also failing. Customers could email the company for more information at recall@harborfreight.com, or call the NHTSA Vehicle Safety Hotline at 888-327-4236.
In August 2020, Walmart recalled nearly 14,000 Hyper Tough 2 Ton Jack Stands, model 2TJS, again because the products could collapse and cause injuries. Independent laboratory testing determined the failure was due to a problem with the ratcheting bar. Walmart advised consumers to stop using the products immediately and to return them to Walmart for a full refund. For more information, consumers can call Walmart at 800-925-6278 from 7:00 a.m. through 9:00 p.m. CT or check Walmart's recall website page.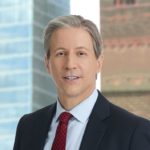 Exclusively focused on representing plaintiffs, especially in mass tort litigation, Eric Chaffin prides himself on providing unsurpassed professional legal services in pursuit of the specific goals of his clients and their families. Both his work and his cases have been featured in the national press, including on ABC's Good Morning America.