The United States Consumer Product Safety Commission (CPSC) recently reannounced the recall of Generac® and DR® 6500 Watt and 8000 Watt portable generators.
Generac previously recalled these same generators back in July 2021. At the time, there had been only eight reports of injuries, seven resulting in finger amputations and one finger crushing. Since then, however, the CPSC has received 29 additional injury reports, including 24 finger amputations and 5 reports of crushed fingers.
The agency is reannouncing the recall in the hopes of increasing awareness of the problem.
Generac Portable Generators May Cause Finger Amputations
The recall involves 6500-watt and 8000-watt Generac portable generators with the following unit type numbers:
XT8000E
XT8000EFI
GP6500
GP6500E
GP8000E
HomeLink 6500E
DR model PRO 6500M
DR model PRO 6500E
You can find the unit type on the front of the product. The model and serial numbers are printed on the label. You can also check specific unit type, model number, and serial number location at Generac's website.
The problem is that an unlocked handle can pinch consumers' fingers against the generator frame when the generator is moved, posing finger amputation and crushing hazards.
The generators have gasoline-powered engines used to generate electricity for use as backup power. They have two wheels and a single, U-shaped, two-grip, flip-up pin-lock handle to help move them. They were manufactured by Generac Power Systems in the U.S. and China. About 321,160 generators are affected by the recall in the USA, along with 4,575 in Canada.
They were sold at major home improvement and hardware stores nationwide and online, including Ace Hardware, Amazon, Blain's Farm & Fleet, City Electric Supply, Costco, Do It Best, Fastenal, Home Depot, Lowe's Stores, Napa Auto Parts, Northern Tool & Equipment, Orgill, Power Equipment Direct, Ravitsy Bros., True Value, and W.W. Grainger.
Customers Who Got the Previous Repair Kit Will Be Sent a New Repair Kit
When Generac recalled these units last year, they instructed consumers to stop using them and to contact the company for a free repair kit. But that kit must not have worked very well, as generators sold after that first recall that included a repair kit with full cover handle guards are now included in this second recall.
That means generators purchased after July 29, 2021, through November 3, 2022, containing a repair kit that included full cover handle guards are also part of this recall.
This time, Generac has again instructed consumers to stop using the generators and to contact Generac for a free repair kit. The kit will include a set of spacers to move the handle away from the frame, eliminating the pinch point. Customers who responded to the original recall will automatically be sent a new kit.
For more information, call Generac toll-free at 844-242-3493 from 8:00 a.m. to 5:00 p.m. CT Monday through Friday, or online at their recall site.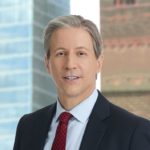 Exclusively focused on representing plaintiffs, especially in mass tort litigation, Eric Chaffin prides himself on providing unsurpassed professional legal services in pursuit of the specific goals of his clients and their families. Both his work and his cases have been featured in the national press, including on ABC's Good Morning America.