A recent study published in the British Medical Journal (BMJ) found that teens using "vape pods" or "vape pod systems," which contain the nicotine solutions used in e-cigarettes, may be exposed to especially high levels of nicotine. As a result, they may end up even more addicted to the substance as they get older.
Other research has shown that nicotine exposure during adolescence can have short- and long-term health consequences because the brain is still maturing at that time. In 2012, researchers reported that smoking during adolescence "increases risk of developing psychiatric disorders and cognitive impairment later in life."
In 2015, researchers again stated that nicotine has negative effects on adolescent brain development, and that nicotine exposure, increasingly because of e-cigarettes, could induce changes in the brain that sensitize it to other drugs and "prime it for future substance abuse."
Study Finds Young Adults Using Pods Exposed to More Nicotine
In the BMJ study, researchers surveyed young adults between 12 and 21 years of age from April 2017 to April 2018. Over 500 participants answered a 60-question survey regarding their use of e-cigarettes, and also agreed to give a urine sample.
When analyzing the samples, scientists discovered that the participants who were using pod systems like the popular JUUL devices had nicotine concentrations significantly higher than those using other vaping devices.
Why would this be? It comes down to the difference between traditional vaping pens and newer pods.
Vaping pens can be filled with various vape juices or fluids, and are often more cost-effective than pods. There is a range of nicotine strengths available in the refills.
Vaping pods come pre-filled, so they are easier to use. The user plugs the new pod into the vaping system and starts vaping. JUUL is the leading distributor of these pods and uses a type of nicotine solution that absorbs more easily and quickly into the body.
Indeed, according to Electric Tobacconist, JUUL uses a unique nicotine salt that is absorbed into the body better than the freebase nicotine that is normally used in vape pen solutions.
FDA Cracks Down on JUUL and Other E-cigarette Manufacturers
JUUL has become the go-to vaping product for teens, not only because of the higher nicotine hit, but because of the way it's designed. Sleek and easily concealable—about the size of a USB flash-drive—it's simple to carry around and for many teens, "looks cool." It has become so popular that it has its own term now—teens call vaping with the JUUL "JUULing."
Unfortunately, most teens do not understand the danger of what they're doing. According to a survey by the Truth Initiative, 63 percent of JUUL users did not know that the product always contained nicotine.
Alarmed by these and other signs that more and more teens are getting hooked on nicotine through JUUL and other e-cigarettes, the FDA recently announced they were giving manufacturers 60 days to come back with "robust plans on how they'll convincingly address the widespread use of their products by minors….," essentially putting the companies "on notice" when it comes to how their products are being used by youth.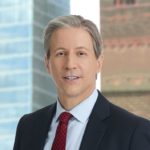 Exclusively focused on representing plaintiffs, especially in mass tort litigation, Eric Chaffin prides himself on providing unsurpassed professional legal services in pursuit of the specific goals of his clients and their families. Both his work and his cases have been featured in the national press, including on ABC's Good Morning America.