Despite past recalls meant to repair more than 600,000 Kia and Hyundai vehicles, it seems many models still present a fire risk to their owners.
This was the conclusion reached by investigators working for WSB-TV in Atlanta. According to them, these fires are still occurring and consumers need to be aware of the potential danger.
Kia and Hyundai Recall Over a Million Vehicles Because of Fires
The problem of engine fires has plagued Kia and Hyundai vehicles for years. The U.S. Center for Auto Safety (CAS) filed a formal petition with the National Highway Traffic Safety Administration (NHTSA) to investigate these fires back in June 2018. In that petition, the consumer watchdog group pointed to an unusual number of complaints from consumers about spontaneous fires, melted wires, smoke, and burning odors.
In August 2019, the NHTSA launched two new investigations into Hyundai and Kia cars and SUVs, noting that the number of reports related to fires had increased from 120 when the CAS filed its petition to more than 3,000. The investigation focused on fires in 2011 to 2014 Kia Optima cars and Sorento SUVs, 2011 to 2014 Hyundai Sonata cars and Santa Fe SUVs, and 2010 to 2015 Kia Soul cars.
In November 2020, the NHTSA announced consent orders with the two automakers related to recalls for vehicles equipped with Theta II engines. The combined penalties amounted to $210 million. The order reflected the agency's assessment that both companies waited too long to recall over 1.6 million vehicles equipped with these defective engines, and inaccurately reported certain information to the NHTSA regarding the recalls.
As part of these orders, Kia agreed to create a new U.S. safety office and Hyundai agreed to build a new U.S. test facility for safety investigations. Both agreed to develop and implement sophisticated data analytics programs to better detect safety-related concerns.
Kia and Hyundai also reached a $760 million settlement with customers affected by non-crash engine fires in October 2019.
Despite all these actions, it seems the problem of fires in these vehicles has still not been completely resolved.
Kia Still Recalling Vehicles Because of Engine Fire Concerns
WSB-TV in Atlanta has done a series of stories on the fire dangers associated with these vehicles over the past three years. Now, reporters have revealed that despite all the recalls, fines, and settlements, more cars continue to be recalled for new fire concerns.
One new recall issued April 13, 2021, for instance, covers nearly 150,000 2020 through 2021 Kia Souls and Seltos that present a fire danger because of a faulty piston oil ring. According to "Car Complaints," the oil rings weren't properly heat-treated, which could cause damage to the engine that could result in a fire.
Drivers were warned to watch for signs of trouble including an illuminated oil pressure warning light, increased oil consumption, and engine noise. Kia dealers state they will inspect and possibly replace the engines when the recall begins June 11, 2021.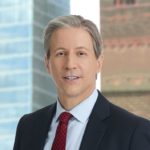 Exclusively focused on representing plaintiffs, especially in mass tort litigation, Eric Chaffin prides himself on providing unsurpassed professional legal services in pursuit of the specific goals of his clients and their families. Both his work and his cases have been featured in the national press, including on ABC's Good Morning America.