The U.S. Consumer Product Safety Commission (CPSC) recently announced the recall of over 300,000 DEWALT Jobsite Pro Wireless Earphones.
These earphones are water-resistant and long-lasting and are intended for use while on the job.
E-Filliate Recalls Earphones for Overheating and Fire Danger
The reason the company is recalling these earphones is that they may overheat while charging or in use, posing burn and fire hazards to users.
At the time of the recall, the company had received 61 reports of the earphones overheating during charging or use, including five reports of fire and four reports of minor burn injuries.
The earphones were manufactured in China and imported by E-filliate Inc., of Rancho Cordova, California. They were sold at Home Depot, Lowe's, and other electronic stores and hardware stores nationwide and online at www.cyberguys.com from December 2019 through July 2021 for about $60.
The earphones have a black and yellow neckband with wired earbuds. Manufacture codes included in this recall are:
D4 1910
D4 1912
D4 2003
D4 2004
D4 2006
D4 2009
D4 2011
D4 2101
D4 2103
D4 2104
You should be able to find the manufacture code printed on the left side of the band. If no manufacture code is present, assume the product is included in the recall.
Stop Using the Earphones Immediately
E-filliate suggests that consumers stop using the earphones immediately and contact E-filliate to receive a pre-paid shipping label to return the product directly to the company for a free replacement. The company will email you a link to access a printable, pre-paid shipping label you can use to mail the product back, or you can choose to receive the label by mail.
Even if your earphones appear to be working fine, E-filliate recommends you return them anyway. You can do so without a receipt.
Contact E-filliate toll-free at 888-979-4439 from 9:00 a.m. to 5:00 p.m. PT Monday through Friday, email at DW2091@efilliate.com, or check online at the company's recall site.
Audio-Technica Recalls Over 7,000 Charging Cases for Headphones
On April 14, 2021, the CPSC announced the recall of about 7,450 charging cases sold with Audio-Technica Wireless Headphones. The issue was the same—the cases could overheat, posing a fire hazard.
At the time of the recall, the company had received four reports of incidents of the cases overheating, all outside of the U.S. These incidents resulted in damage to the cases and the surfaces where they were resting. No injuries were reported.
The cases are made of plastic and were sold in black, blue, white, and red colors. The model number should be printed on the rear of the case. They were manufactured in China and imported by Audio-Technica U.S. Inc., of Stow, Ohio. They were sold at American Musical Supply, Inmotion Entertainment Group, Micro Electronics, Music and Arts Centers stores, and other retailers nationwide and online at Amazon.com and audio-technica.com from December 2019 through February 2021 for between $100 and $120.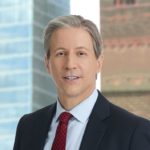 Exclusively focused on representing plaintiffs, especially in mass tort litigation, Eric Chaffin prides himself on providing unsurpassed professional legal services in pursuit of the specific goals of his clients and their families. Both his work and his cases have been featured in the national press, including on ABC's Good Morning America.