The U.S. Consumer Product Safety Commission (CPSC) recently announced the recall of over 460,000 PowerXL Self-Cleaning Juicers. The products can rupture during use, striking consumers and posing a laceration hazard. Small particle shavings may also be left in the juice, creating an ingestion hazard.
If you have one of these juicers, contact Empower Brands immediately for a refund.
Power Juicers May Rupture and Injure Consumers
The juicers are made by Empower Brands of Middleton, Wisconsin. The company posted a notice about the recall on its website. Only two models are affected: SHL90-SC and SHL96.
You can find the model number by looking at the rating label on the unit. This label is located on the bottom of the unit if you have a SHL96, or on the side if you have a SHL90-SC.
These are countertop, brushed stainless steel, self-cleaning juicers, with a built-in automatic shut-off system. The Power XL logo is located on the front of the juicer.
According to the CPSC, Empower Brands is aware of 261 reports of incidents including 47 reports of injuries. Some of these involved severe cuts requiring emergency treatment, stitches, bruises, and ingestion of small particles requiring medical attention.
Model SHL90-C was sold at Walmart and other stores nationwide and online at www.walmart.com. Model SHL96 was sold at BJ's Wholesale Club, CVS, Kohl's, Marshall's, Target, T.J. Maxx, and other stores nationwide, as well as on www.amazon.com. Both were sold from September 2020 through August 2022 for between $65 and $100.
All of the products were manufactured in China. They were initially imported by Tristar Products, Inc., of Santa Rose Beach, Florida, until February 17, 2022. After that, they were imported by Tristar on behalf of Empower Brands.
Consumers Entitled to a Full Refund
The CPSC advises consumers to immediately stop using these juicers and contact Empower Brands to receive a full refund.
You can call the company toll-free at 866-606-2441 from 8:00 a.m. to 4:30 p.m. CT Monday through Friday. You can also email them at juicerecall@brandprotectplus.com or check their recall page on their website.
Once you've registered on the website, the refund will be issued as a prepaid virtual Visa card or a physical Visa card, per your selection.
Empower Brands Also Recalls Waffle Makers
This is the second recall announced by Empower Brands in recent weeks. On May 18, 2023, the company also recalled just over 450,000 PowerXL Stuffed Wafflizer Waffle Makers due to a burn hazard.
Models affected include ESWMO2 (five-inch) and ESWMO3 (seven inch).
Hot pieces of the waffle or stuffing can be expelled from the waffle maker during use or when the consumer opens the product, which poses a burn risk. At the time of the recall, the company had received 44 reports of incidents including 34 burn injuries with three requiring medical attention.
Again, consumers are advised to immediately stop using these products and call Empower Brands toll-free at 866-276-0063 from 8:00 a.m. to 4:30 p.m. CT, Monday through Friday. You can also email wafflizerrecall@brandprotectplus.com or check the company's online recall page.
The company is not offering a refund on these products. Instead, customers will receive a free latch adaptor part and written instructions to complete the repair on their products.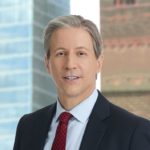 Exclusively focused on representing plaintiffs, especially in mass tort litigation, Eric Chaffin prides himself on providing unsurpassed professional legal services in pursuit of the specific goals of his clients and their families. Both his work and his cases have been featured in the national press, including on ABC's Good Morning America.