The U.S. Consumer Product Safety Commission (CPSC) recently announced that the Enerco Group is recalling about 4,500 DeWALT Cordless Kerosene Heaters due to fire and carbon monoxide poisoning hazards. Consumers with these products should stop using them and contact Enerco immediately.
Cordless Heater May Restart Unexpectedly
The recall affects DeWALT cordless kerosene forced-air heaters with the following model numbers:
DXH90CFAK (serial numbers 340902-20001001 through 340902-20004000)
DXH90CFAKM (serial numbers 340901-20001001 through 340901-20001500)
These numbers may be found on the side panel opposite the controls. The heaters have a black tank/base, a yellow body, and a gray combustion barrel, on which are printed "DeWALT" and "90,000 BTU." They were manufactured in China, imported by Enerco Group in Ohio, and sold at Lowe's stores and farm and supply stores nationwide from June 2020 through November 2020 for about $350.
The problem is that the heaters may re-start unexpectedly while in standby mode if the room temperature falls below the thermostat set point, posing fire and carbon monoxide poisoning hazards. If the heater is moved to a location close to combustibles, or if it's placed in an enclosed or occupied space, it may re-start unexpectedly as well. Enerco has received one report of a heater doing this while on standby without being turned off. No injuries have been reported.
Consumers are advised to immediately stop using the heaters and contact Enerco for free replacement heaters. The Energo Group can be reached at 800-964-4328 from 8:00 a.m. to 5:00 p.m. ET Monday through Friday, or online at its recall site.
Safety Considerations When Using Kerosene Heaters
The National Fire Data Center reports that 1,650 portable heater fires in residential buildings are reported to U.S. fire departments each year. These fires cause an estimated 90 deaths, 175 injuries, and $84 million in property loss. The leading factor contributing to the ignition of portable heater fires is placing the heat source too close to combustible objects.
Portable heater fires most often started in bedrooms. In these fires, bedding—such as blankets, sheets, and comforters—was the leading item first ignited by portable heaters.
The National AG Safety Database notes that even though "new generation" kerosene heaters are equipped with safety features like automatic extinguishing devices and protective metal grills, they still present hazards not found with other heating systems. To help protect yourself, your family, and your property, consider the following safety tips:
Use the correct fuel. Follow the recommendations included with the product for the right type of kerosene (type 1-K is safer than 2-K), and never use diesel or gasoline in the heater. Also, never overfill the heater—leave sufficient space for fuel expansion—and always refuel outside in a well-ventilated area.
Create the proper clearance. Keep the heater at a minimum distance of 36 inches from all combustible materials like curtains, bedding, and furniture.
Don't operate the heater in a dusty environment or where other flammable liquids are stored.
Follow the manufacturer's instructions for regular maintenance and cleaning. This usually includes periodically trimming the wick, cleaning off soot and carbon, and inspecting for fuel leaks.
Provide adequate ventilation. Burning kerosene consumes oxygen and produces carbon dioxide, sulfur dioxide, nitrogen dioxide, carbon monoxide, and other gases. Proper ventilation helps remove these gases and prevent respiratory problems.
Do not leave the heater unattended. Don't operate it while you're asleep.
Keep the heater out of high-traffic areas. You don't want the heater hit or bumped as if it tips over, that will increase the risk of a fire.
Prevent burns. Warn young children of the dangers of the hot surface on the heater.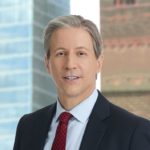 Exclusively focused on representing plaintiffs, especially in mass tort litigation, Eric Chaffin prides himself on providing unsurpassed professional legal services in pursuit of the specific goals of his clients and their families. Both his work and his cases have been featured in the national press, including on ABC's Good Morning America.