The U.S. Food and Drug Administration (FDA) recently announced the Class I recall, the most serious type of recall, of over 10,000 Hillrom Liko Multirall 200 overhead lifts. These are used to move patients from room to room, with the recalled product being part of the overhead lift system which also includes a motor, carriage hook, and Q-link strap. The devices are common in healthcare settings like nursing homes, rehabilitation facilities, and hospitals.
Company Alerts Healthcare Providers to Potential for Patient Injuries
Hillrom initiated the recall on December 18, 2020. At that time, it had received 34 complaints of the Q-link strap lock failing to attach to the carriage hook as it should. If the strap lock doesn't attach, the motor or the patient may fall. Twenty-two of the complaints involved serious patient injuries, while two involved deaths.
Hillrom reports it sent an Urgent Medical Device Correction letter to all of the affected customers alerting them to the issue and asking them to inspect all of their Multirall installations, fill out the response form provided with the letter, and return it to Hillrom within a month. For those units with Q-Link straps that were not operating correctly, the company promised to provide replacements.
Customers with questions can contact their local Hillrom sales representatives, or call technical support at 812-934-7777 from 8:00 a.m. to 7:00 p.m. ET Monday through Thursday, and 8:00 a.m. to 6:00 p.m. EST on Friday.
The products were distributed nationwide between December 17, 2000, and October 1, 2020.
Patient Lifts Are Helpful But Must Be Used Carefully
Hillrom advertises its overhead patient lifts as a way to "conveniently mobilize patients" when needed. "As part of a safe patient handling & mobility program," it states on its website, "overhead lifts can help you mobilize patients earlier and often—and help mitigate complications from immobility."
These and other similar lifts are designed to help patients recover faster with fewer falls and shorter hospital stays, while also protecting healthcare providers from overexertion injuries that can occur when trying to lift or move patients on their own.
The FDA warns in its patient-lifts safety guide that patient falls from lifts can cause injuries, including head trauma, fractures, and death. It advises caregivers to always check the patient's condition before using a patient lift, to ensure the lift won't make the patient's condition worse, and to carefully select the sling size, as the wrong one can also increase the risk of injuries.
The Occupational Safety and Health Administration (OSHA) notes that healthcare workers are at risk for musculoskeletal disorders in large part because of overexertion related to repeated manual patient handling activities, often involving heavy manual lifting and repositioning. The administration suggests educating and training healthcare employees on the appropriate use of patient-lifting equipment and devices to help reduce the risk of these types of injuries.
The FDA adds that while patient lifts provide many benefits to patients and healthcare providers, improper use can pose significant risks. Suggestions for reducing those risks include the following:
Educate users on how to operate the lift.
Match the sling to the lift and the weight of the patient.
Inspect the sling fabric and straps to make sure they're not damaged.
Keep all clips, latches, and hangar bars securely fastened during operation.
Make sure not to exceed the weight limitations for the lift and sling.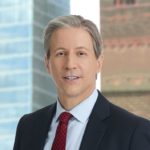 Exclusively focused on representing plaintiffs, especially in mass tort litigation, Eric Chaffin prides himself on providing unsurpassed professional legal services in pursuit of the specific goals of his clients and their families. Both his work and his cases have been featured in the national press, including on ABC's Good Morning America.