If you have a GE free-standing or slide-in range, check the model number. The U.S. Consumer Product Safety Commission (CPSC) recently announced the recall of about 132,000 of these (and another nearly 13,000 in Canada) because of tip-over hazards.
GE Recalls Gas and Electric Ranges for Tip-Over Hazards
This recall involves the following free-standing and slide-in electric and gas ranges:
They may have one of seven brand names:
GE
GE Profile
Café
Haier
Hotpoint
Crosley
Conservator
You should be able to find the brand name, model number, and serial number printed on a label visible on each unit. Ranges with a serial number that starts with either "HS" or "LS" and have one of the model numbers listed on the CPSC site are included in this recall.
The ranges were manufactured in Mexico and imported by GE Appliances, a Haier company, of Louisville, Kentucky. They were sold at Lowe's, Home Depot, Best Buy, and other home improvement and home appliance stores nationwide and online from May 2021 through July 2021 for between $580 and $4,600, depending on the model.
The problem is that the ranges can tip over when a heavy object is placed on an open oven door and the anti-tip-over-bracket is not secured to the wall or floor. Should this happen, it poses a risk of burn injuries from hot food or liquids in cookware. The company was not aware of any accidents or injuries related to this issue at the time of the recall.
Contact GE Appliances to determine if your unit is part of the recall and to schedule a free in-home service call. Technicians should inspect the recalled range's anti-tip bracket and ensure it's securely installed on the floor or wall.
.
You can contact GE toll-free at 877-247-9770 from 8:00 a.m. to 5:00 p.m. ET Monday through Friday, or check their recall site online.
Tips for Cooking Safely At Home
The National Fire Protection Association (NFPA) reports that home fires are caused by cooking peaks at Thanksgiving and Christmas. Between 2014 and 2018, U.S. fire departments responded to an estimated average of 172,900 home structure fires per year started by cooking activities. These fires caused an average of 550 civilian deaths; 4,280 civilian fire injuries; and more than $1 billion in direct property damage per year.
Ranges or cooktops were involved in 61 percent of reported home cooking fires, 87 percent of cooking fire deaths, and 78 percent of cooking fire injuries.
To help avoid injuries like this in your home, follow these tips:
When using a gas range, control the flame so it never reaches out from under the cookware, as this can expose fingers to the heat. Never leave the flame unattended.
Regularly clean your range. Food particles and grease residue can ignite and cause a fire.
Check for body safety: Tie back long hair, roll up long sleeves, and remove loose jewelry. In the NFPA report, unattended clothing was the leading cause of cooking fire and casualties.
Before each use, do a safety check. Be sure you don't smell gas leaking from a gas stove, that there is nothing in the oven, and that there are no food particles or grease on the stovetop.
Keep oven mitts and other cloth and paper out of the way of the burners.
Keep a fire extinguisher, baking soda, and metal lids nearby to put out fires quickly.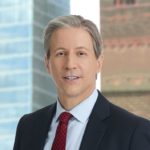 Exclusively focused on representing plaintiffs, especially in mass tort litigation, Eric Chaffin prides himself on providing unsurpassed professional legal services in pursuit of the specific goals of his clients and their families. Both his work and his cases have been featured in the national press, including on ABC's Good Morning America.