The U.S. National Highway Traffic Safety Administration (NHTSA) recently acknowledged a safety recall implemented by General Motors, LLC. The automaker is recalling over 135,000 tire jacks because of a potential injury hazard. If you have one of these jacks, you'll want to contact GM for a replacement.
GM Recalling Jacks Because They May Collapse
The affected tire jacks are those that go with the following vehicles:
2020-2022 Buick Encore GX
2021-2022 Chevrolet Trailblazers
The problem is that the emergency jacks, if not positioned as directed in the owner's manual, can fracture while in use, causing the vehicle to collapse. If anyone is under the vehicle or standing close by, they may be injured.
The problem was first identified in March 2021, when a GM test driver reported a broken jack during a durability test. GM investigated the issue and found the jack was not positioned properly. The company later identified 21 more complaints where the jacks collapsed during use.
GM maintains that the affected jacks are robust enough when positioned correctly, but the NHTSA noted that the current design may not be resistant enough to fractures when positioned incorrectly. The new jacks will be made of metal rather than plastic, which is believed to be less likely to fail due to misuse. Consumers are advised to stop using the current jacks immediately and to use another option until they can get a replacement.
GM dealers will replace the jack, free of charge, but they don't currently have enough to replace all those affected by this recall at this time. The automaker will begin notifying owners on July 26, 2021. Owners may also call Buick customer service at 1-800-521-7300 or Chevrolet customer service at 1-800-222-1020. The number for this recall is A212335470.
Owners may also contact the NHTSA vehicle safety hotline at 1-888-327-4236, or check the NHTSA's website.
Harbor Freight Recalled Over a Million Jack Stands
These aren't the first car jacks to be recalled because of a tendency to break or collapse. Last year (May 2020), the NHTSA released a consumer advisory warning consumers that Harbor Freight Tools was recalling more than 1.2 million Pittsburgh Automotive 3 Ton and 6 Ton Heavy Duty Steel Jack Stands. Eleven injuries were tied to the products at that time, none of them life-threatening.
The original manufacturer, Jiaxing Golden Roc Tools Company, determined that the jacks could collapse under load because of a weld defect. Old tooling in the factory could cause the pawl to disengage, letting the jack and the vehicle on top of it suddenly and unexpectedly drop.
In July 2020, Harbor Freight announced another recall—this time, of many of the replacement jack stands it had offered consumers in the first recall. These jack stands, as well, had a similar welding defect.
In September 2020, Walmart also issued a nationwide recall for nearly 14,000 Hyper Tough 2-Ton Jack Stands due to a safety risk. These stands broke during safety tests by an independent third-party laboratory. The problem involved the ratcheting bar.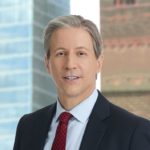 Exclusively focused on representing plaintiffs, especially in mass tort litigation, Eric Chaffin prides himself on providing unsurpassed professional legal services in pursuit of the specific goals of his clients and their families. Both his work and his cases have been featured in the national press, including on ABC's Good Morning America.