The U.S. Consumer Product Safety Commission (CPSC) recently announced the recall of about 7,850 Goal Zero EC8 power cables due to a fire hazard. These cables are used to connect Yeti power stations to either Yeti tank or vehicle batteries.
Use Caution with Goal Zero Power Cables
The recalled power cables were manufactured in China and imported by Goal Zero LLC, of Bluffdale, Utah. They were sold at Bass Pro, REI, and Sportsman's Warehouse stores nationwide—and online at Amazon, Backcountry, and GoalZero.com—from March 2019 through December 2020 for between $25 and $50.
The Yeti portable power stations keep consumers' gear running, indoors and out. They are battery-powered alternatives to traditional gasoline-powered generators and come with a variety of high-powered outputs, storage capacities, and multiple ways to recharge.
The cables affected by this recall are meant for use in charging vehicles. When subject to the forces inherent to in-vehicle use, the pins inside the connectors can deform, potentially causing the connectors to melt and overheat, posing a fire hazard. Look for these particular cables:
12-foot EC8 Extension cables (model 98201), sold individually and with the Car Charge Kit. They are used to connect Yeti power stations to either a Yeti Tank or a vehicle battery.
The Male EC8 to Ring cables (model 98202), sold individually and with different Yeti Tanks. These are used to connect Yeti Tanks to Yeti power stations and are frequently coupled with the 12-foot EC8 Extension cable.
Goal Zero is advising consumers to stop using these cables immediately and contact Goal Zero for immediate free replacements. The company has received four reports of the cable connected to the vehicle battery overheating, melting, or catching fire. Some of these incidences resulted in property damage, but no injuries have been reported.
Consumers can contact Goal Zero for more information at 888-794-6250 from 8:00 a.m. to 5:00 p.m. MT Monday through Friday, email at productreplacement@goalzero.com, or check the recall site online.
The Push for Alternative Power Generators
According to the U.S. Energy Information Administration (EIA), U.S. customers experienced an average of nearly six hours of power interruptions in 2018. This was an increase over prior years, as in 2013, the average total power interruptions lasted about two hours. In 2017, the average electricity outage duration with major events was twice as long as in previous years.
Power outages are particularly on the rise in California. According to Bloomenergy.com, there were 25,281 blackout events in CA in 2019, a 23 percent increase from 20,598 in 2018. The number of utility customers affected jumped to 28.4 million in 2019, up 50 percent from 19 million in 2018.
As consumers look for better ways to manage these outages, many are turning to power generators. Traditional gas-powered generators can be helpful as a backup power source, but they can emit toxic air contaminants, including carbon monoxide, which can kill a person within five minutes if the levels are high enough. Consumer Reports found that more than 900 people died of carbon monoxide poisoning while thousands were injured while using portable generators from 2005 to 2017.
Because of these risks, people are looking for alternatives. One such option is a battery-powered generator, which offers a cleaner option. It can be powered by plugging it into the wall or via solar panels (purchased separately). Goal Zero popularized the rise of portable power for campers and hikers and has recently expanded to lithium-ion battery backup systems made to charge various items in the home as well as to serve as backup power when needed.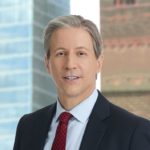 Exclusively focused on representing plaintiffs, especially in mass tort litigation, Eric Chaffin prides himself on providing unsurpassed professional legal services in pursuit of the specific goals of his clients and their families. Both his work and his cases have been featured in the national press, including on ABC's Good Morning America.