If you have a Greenworks or Powerworks pressure washer, check the model number on it. Hongkong Sun Rise Trading recently recalled over one million of these washers because of a risk of injuries, including broken bones.
Spray Gun Connector Can Break, Posing an Impact Hazard
The U.S. Consumer Product Safety Commission (CPSC) recently announced this recall. It involves the Greenworks brand 2000 psi plastic pressure washer spray gun included in the following products:
Greenworks brand 2000 psi Plastic Gun Accessory kit
Greenworks brand Pressure Washer models ranging from 1500-1800 psi
Certain Powerworks brand Pressure Washer models ranging from 1700-1800 psi
You should be able to find the model number printed on the back of the pressure washer unit, near the top. Model numbers include:
Greenworks brand: GPW1500, GPW1501, GPW1600, GPW1602, GPW1702, GPW1704, GPW1800, GPW1803
Plastic gun kit 5202002
Powerworks brand: PWA101, PWA104
The brand—Greenworks or Powerworks—should appear on the side of the pressure washer spray gun. When the gun is removed from the hose, the interior connector is made of black plastic, not metal, on the recalled units.
The products were sold at Lowe's Stores nationwide and at Lowes.com, Amazon.com, and other online retailers from January 2017 through February 2021. The plastic gun accessory kit was sold for about $40 and the pressure washers were sold for between $100 and $180.
The problem is that the spray gun connector can break, causing the hose and/or parts of the connector to become dislodged during use. This poses an impact injury hazard to the user.
Hongkong Sun Rise has received 15 reports of the pressure washer spray gun connectors breaking this way, allowing the hose and/or other parts to disconnect. This resulted in 13 reports of injuries, of which 7 required medical treatment for post-concussion, broken bones, and/or injuries to the eyes and mouth.
The company advises consumers to immediately stop using the recalled spray guns and contact Hongkong Sun Rise Trading for a free replacement of the spray gun handle. For more information, call the company toll-free at 833-211-9185 Monday through Saturday from 8:00 a.m. to 8:00 p.m. ET, and Sunday 10:00 a.m. to 6:00 p.m. ET. You can also check online at the Greenworks website.
Pressure Washer Safety Tips
The U.S. Centers for Disease Control and Prevention (CDC) suggests the following safety tips when using pressure washers:
Never point a pressure washer at yourself or others. The strong spray can cause serious wounds that may at first appear minor.
Never attempt to push or move objects with spray from the washer.
Always test the ground fault circuit interrupter (circuit breaker or outlet) before using the pressure washer.
If you have to use an extension cord, keep the cord connection out of any standing water, and use a heavy-duty type with components rated for use in wet locations.
Wear rubber-soled shoes that provide some insulation.
Never allow children to operate a pressure washer. Keep them at a safe distance when using.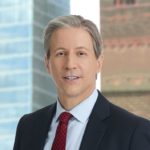 Exclusively focused on representing plaintiffs, especially in mass tort litigation, Eric Chaffin prides himself on providing unsurpassed professional legal services in pursuit of the specific goals of his clients and their families. Both his work and his cases have been featured in the national press, including on ABC's Good Morning America.