The U.S. Consumer Product Safety Commission (CPSC) recently announced the recall of about 510 Haro bicycles due to a fall hazard and risk of injury. The company is offering to repair or replace the affected bikes at no cost to the consumer.
Haro Bikes May Break, Increasing Fall Hazards
This recall affects model year 2017-2020 Masi Evoluziones and Gran Corsas. They have carbon frames with carbon fiber forks and carbon steerer tubes. The fork steerer tube may break, causing the rider to lose control, fall, and suffer injuries. At the time of the recall, the company had received five reports of these forks breaking, including three reports of minor injuries including bumps, bruises, and scrapes.
Customers can find the Masi logo on the frame and forks, and the model name printed on the frame, on the front portion of the top tube. The bikes were manufactured in China and imported by Haro Bicycles of Vista, California. They were sold at bicycle specialty stores including Sun and Ski and Erik's Bikes and Fitness stores nationwide from December 2016 through February 2021 for between $1,400 and $6,200.
The company advised customers to immediately stop using the bikes and to contact their local Haro dealers for a free inspection and, if necessary, repair or replacement of the fork and compression plug. For more information, call Haro Bicycles at 800-289-4276 from 8:00 a.m. to 5:00 p.m. PT Monday through Friday, email info@masibikes.com, or check the company's recall page online. You can also find a Masi dealer near you on Haro's dealer-locator page.
Bicycling Deaths Increasing—Tips for Safety
The National Highway Traffic Safety Administration (NHTSA) notes that Americans are increasingly using bikes to commute, for exercise, or just for fun. The National Safety Council (NSC) states that bicycle deaths have increased 30 percent in the last 10 years, from 785 in 2009 to 1,024 in 2018. These deaths peak in the summer months, starting in June, and remain high through September.
As to why these fatalities are increasing, consumer-advocacy group People Powered Movement suggests that new bicyclists are less familiar with safe bicycling practices, drivers are not using caution when sharing the road with bicyclists, and cities are planning, but have not yet implemented, infrastructure changes to support bicyclist safety.
Other potential causes of bicycle accidents include failure to yield (in both vehicle drivers and bicyclists), rider inattention, riding at night, and dangerous road conditions.
To help protect yourself and your family when out biking, it may be best to follow these recommendations:
Ride a bike that fits you. Bikes that are too big are harder to control.
Make sure the tires and brakes are in good shape each time before riding.
Wear a helmet.
Wear bright clothing and reflective gear.
Use front and rear lights on your bike.
Tuck and tie your shoelaces and pant legs so they don't get caught in your bike chain.
Carry all items in a backpack or strapped to the back of the bike.
Plan your route to avoid high-traffic areas.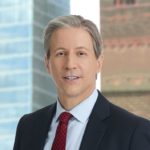 Exclusively focused on representing plaintiffs, especially in mass tort litigation, Eric Chaffin prides himself on providing unsurpassed professional legal services in pursuit of the specific goals of his clients and their families. Both his work and his cases have been featured in the national press, including on ABC's Good Morning America.