The U.S. Consumer Product Safety Commission (CPSC) recently announced the recall of about 10,570 Hillsdale Furniture Jennings counter and bar stools because the seat can break off the base, posing a fall hazard.
Hillsdale Offers Free Repair Kit to Fix Unstable Stools
At the time of the recall, the manufacturer had received reports of 21 stool seats that either broke off their bases or had loose welding. No injuries had been reported.
The affected stools were sold at Raymour, Nebraska Furniture, Mathis Bros. Furniture, and other furniture stores nationwide from October 2020 through January 2021 for about $200. They were manufactured in Vietnam and imported by Hillsdale Furniture of Louisville, Kentucky. They have a tan wooden seat, a wooden back, and a metal base and were sold in counter and bar heights. You can find pictures of them on the Hillsdale Furniture website.
To determine if your stool may be affected by this recall, check the date code on the bottom of the seat. If it falls between 08/2020 and 01/06/2021, you should stop using the stool immediately and contact Hillsdale Furniture for a free repair kit.
Call Hillsdale Furniture at 1-800-832-1777 from 9:00 a.m. to 5:00 p.m. ET Monday through Friday, email at recall@hillsdalefurniture.com, or check the Hillsdale Furniture recall website.
Bar Stools Can Be Dangerous
Barstool injuries are more common than you may think and can occur if a person falls off the stool. Because the stools are higher than regular chairs, they can be more dangerous, potentially causing hand and wrist injuries, as well as shoulder, hip, knee, back, and other similar injuries.
An Ohio woman, for example, sued the Syracuse Crowne Plaza Hotel after she fell off a bar stool in the public lounge. The wooden, high-back bar stool landed on her wrist after the fall, causing multiple fractures requiring surgery.
Bar stools may be defective if:
There are weaknesses in the supporting parts of the stool
Cheap materials were used in constructing the stool
Owners fail to repair old or worn stool parts
The stool is unbalanced, teetering, or unstable
The stool was defectively designed
The instructions for assembling the stool are vague or confusing
When shopping for furniture, most consumers look at aesthetics, utility, and cost before safety. Yet furniture is known to potentially cause injuries and even death.
Tips to Help You Avoid Bar-Stool Injuries
To help make sure you don't suffer a bar-stool injury, these safety tips may help:
Make sure the bar stool seems well made and stable before buying it
Follow the assembly instructions carefully, and check the stool for stability before using it
Be careful when using bar stools at restaurants and other public places—wiggle the chair back to make sure it's attached well, and check the legs for stability
If you are injured while using a stool at the workplace or in a restaurant or other public place, you may be eligible to file a personal injury lawsuit to recover your damages.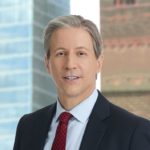 Exclusively focused on representing plaintiffs, especially in mass tort litigation, Eric Chaffin prides himself on providing unsurpassed professional legal services in pursuit of the specific goals of his clients and their families. Both his work and his cases have been featured in the national press, including on ABC's Good Morning America.